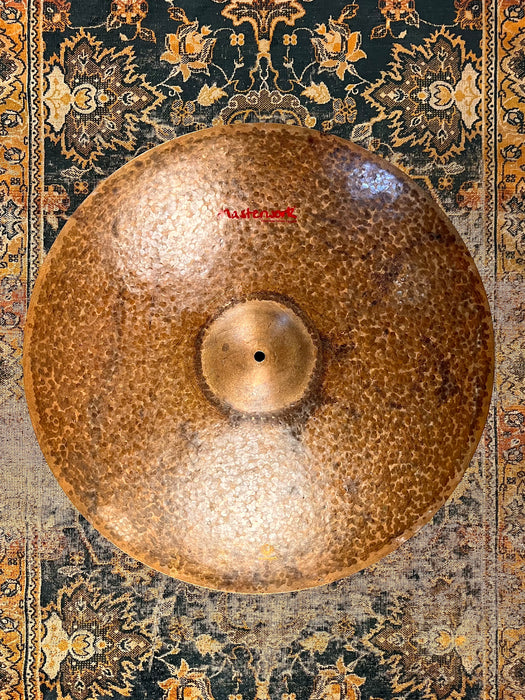 Massive Ultra Paper Thin 24" Unlathed Raw Masterwork Crash Ride 1947 g New
Original price
$339.99
-
Original price
$339.99
Imagine if you could summon a dragon with a swipe of your stick, but this time the dragon was actually friendly, he might even help you. I don't think I'm the only one who feels this way when playing this unique, massive, ultra, paper-thin, unlathed, raw Masterwork 24" Crash Ride.


Stunning 2 feet of beauty with razor thin edges! Nothing like this anywhere! 


As you can see, this two-foot leviathan has a Turk Series vibe to it - raw, unlathed, and heavily hand-hammered. The difference is I've never seen a 24" Turk at only 1947 grams. That would be thin for a 20", this is a 24". 


The razor sharp edges bend with ease. When struck this thing wobbles like a manta-ray. 


When played lightly you get a beautiful, organic, dark, light-ride tone - a very Brian Blade vibe.


Crash on it and it wobbles all over hell in a beautiful fashion. 


This 24" is an absolute joy to play - dark, dry, mesmerizing, edge-wobble wash. At a super thin 1947 grams, it never gets too loud. Stunning with mallets as well. 


Opens quickly and decays quickly for a cymbal this big! Like nothing else out there. It's own piece. 


Immaculate condition. Only played for the video. That's it!


A sonic steal at this price! Istanbuls are $700.