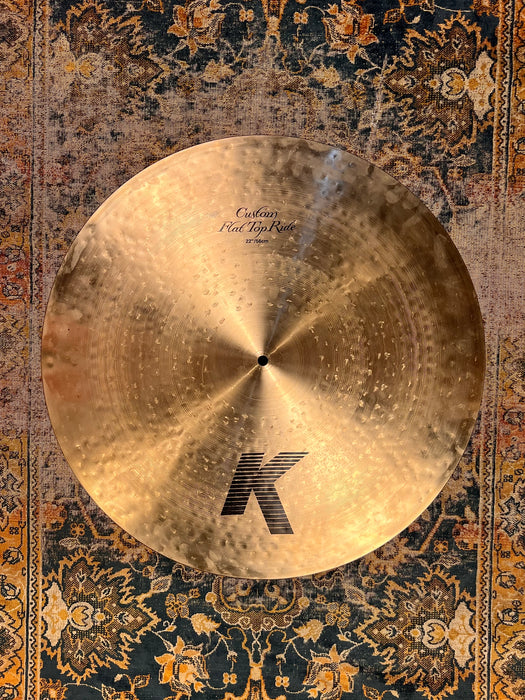 Rare Discontinued Zildjian 22" K Custom FLAT RIDE 2646 g CLEAN
Original price
$439.99
-
Original price
$439.99
The Rare and long discontinued Zildjian 22" K Custom FLAT RIDE at 2646 grams.  This one is very clean and they're damn hard to find these days.


So glassy and crystalline it sounds like you're playing with knitting needles. Tight crisp attack, dark, controlled with a light percolating silvery shimmer on top!


Being the generous-sized 22", it's much lower pitched and darker than its younger 20" brother. And the playing field is enormous.


The absence of a bell controls the overtones and volume in a Flat Ride, and that is exactly the case of this 2 decade mellowed out K Custom.  It's clean sounding and chilled out over the last 2 decades.


Beautifully dark and warm tone with a pinpoint stick attack!


Gorgeous to record. Great as a signature Main Ride. Perfect foil for a full ride or dry ride.



No issues. Amazing shape.  A unique 22" K Custom.