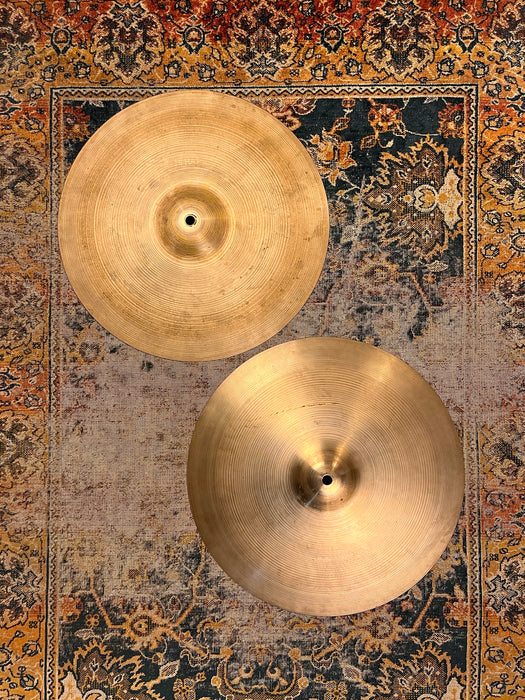 Glorious THIN 1960s Vintage Zildjian 15" Hihats 996 1192 g LIGHT DRY RINGO
Original price
$479.99
-
Original price
$479.99
It doesn't get much better than this!  Perfect RINGO THIN 1960s FIFTEENS - aged over half a century.


Not need to go $660 on a pair of "vintage homage" Zildjians that are trying to recreate what these hihat do naturally! 


This is the sound that floats in our consciousness because this is the sound we've all heard for the last 5 decades of rock, soul, pop, blues, and jazz music.


And, if I am not mistaken Ringo was fond of 15s. 


Only 

996 

grams for the Top Cymbal and 

1192

 grams for the Bottom Cymbal.  That makes for an unbelievably responsive and dark-sounding pair of 15s" that still provide a great CHICK - especially for Thin Hihats.


This particular pair has a light complexity that emerges when opened. But that 50-year-old patina chills them out beautifully. 

Factory Stamped "Hihat" in the perfect VINTAGE fashion. 


Some of the greatest sounding Hihats around.  It's ridiculous to spend more money on modern tones when you can have the ACTUAL VINTAGE TONE for less money. 


No issues. Fantastic shape! Beautiful patina. Amazing for studio and live and anything musical. The 1960s As are always in style.


The Real Deal!