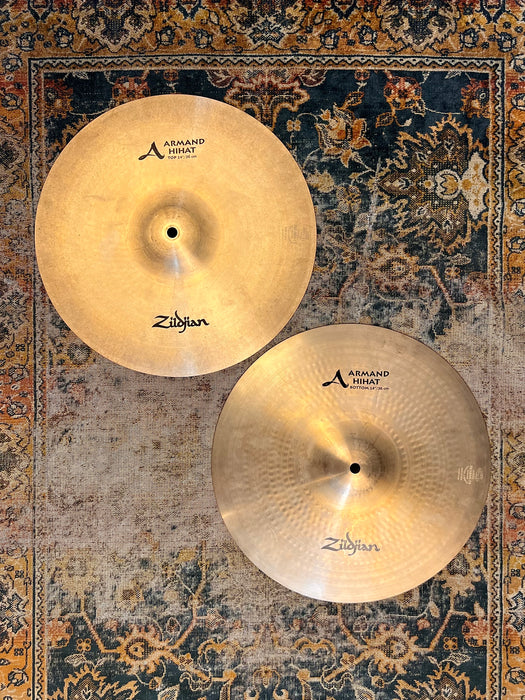 CRISP CLEAN ZILDJIAN ARMAND Hihats 14" 1002 1264 g No Longer Made
Original price
$299.99
-
Original price
$299.99
Wonderfully clean and crisp sounding, 15 year aged No Longer Made

 Zildjian ARMAND Series 14"  Hihats.  Harder to find these days and this pair is clean with a light golden patina. 


When in production, these beauties cost more than Zildjian New Beats. They were like a more refined, throwback style New Beat, and Zildjian charged for that refinement.


1002 and 1269 grams offers a classic New Beat philosophy weight-thinner top with a heavier bottom for a great CHICK tone and terrific stick response. 


This specific pair has fantastic CHICK tone with a light and slightly complex sibilance when opened. A pinch more lively than New Beats but with a bit of dryness mixed in. 


Crisp. Clean. Semi-dry, semi-bright. Responsive. Terrific stick and foot articulation.  Great cutting ability but still with a thin to medium thin top cymbal for lower volume response.


Focused and tight when closed. 

Absolutely terrific cut, clarity and stick articulation all with a specific nod to Zildjian's illustrious history. 


No issues. Great shape! Will continue to age gracefully! Discontinued.