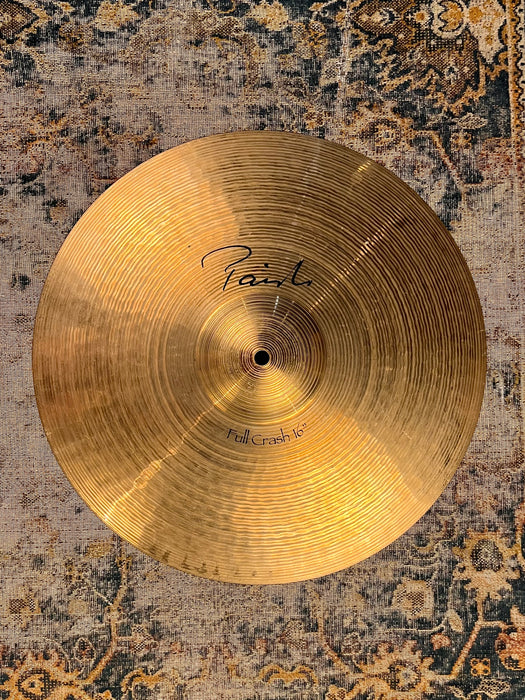 Famously CLEAN Sounding Paiste SIGNATURE Full Crash 16" 1017 g
Original price
$189.99
-
Original price
$189.99
No need to go $350 deep on a new Paiste guessing at a big box store stock photo. 


That's not a typo. The 16" is $350!!!!  Paiste raised their damn prices!  


Fortunately….


Save your money and listen to the exact cymbal you're going to get so you can buy with confidence! And you don't have to settle for some beat ass garbage PST-7.  This is the the famous CLEAN Signature tone! 


You can have all the clean Signature 16" FULL Crash Tone right here - one of the top selling Paiste Crash cymbals for decades because it's so versatile. 


This 16" Full Crash has a beautiful, CLEAN, Crisp semi-dark tone that can penetrate a mix without clanking. 


The weight is 1017 grams. 


Paiste deseibes this 16" as:
" Bright, full, warm, brilliant sparkling. Wide range, balanced, clean mix. Even response with warm, shimmering sustain. A very versatile, general purpose crash cymbal."


There you go! Clean. Crisp. Cutting with a hint of darkness. 


Great shape. No issues. Very nice patina that has graced it and mellows it out.  Very nice fast decay! 



Producers love these things too! They record beautifully.