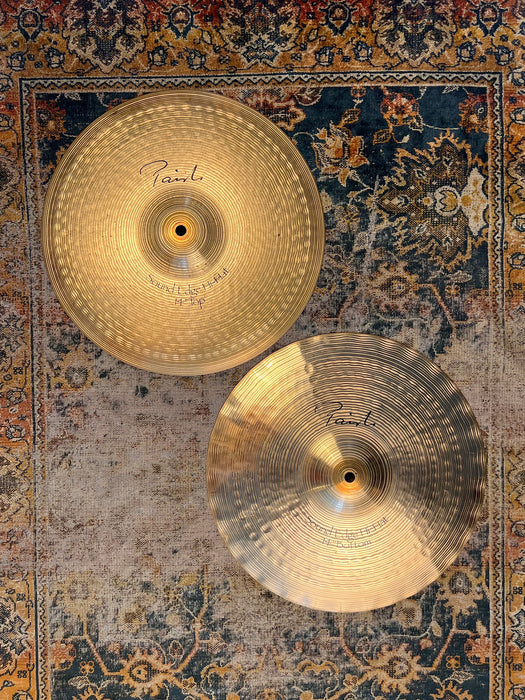 Crisp Clean Semi-Dark Paiste Signature SOUND EDGE 14" Hihats 1056 1118 g
Original price
$319.99
-
Original price
$319.99
$508???? 


Holy hell!!! That's what Signature Sound Edge Hihats costs!!  And you'll get a stock photo and a guess at what they sound like.  


But you need not spend that much money to get that famous Paiste Signature CRISP tone.


Far from it! 


I have right here this glorious pair of semi-dark sounding Paiste SIGNATURE SOUND EDGE 14" Hihats in fantastic shape!


1056 and 1118 grams. 


Famous clean, crisp, articulate PAISTE Signature tone coupled with their patented Rippled Sound Edge bottom Hihat for bone-crunching CHICK. 


It was Hihats such as these and players such as Bonham that made Paiste rise above the mountains of Zildjians surrounding them.


This particular pair has a sliver of darkness in all that clean tone, which I LOVE. And a nice light patina that dries them out in a subtle a beautiful way. 


No issues. Great shape.  Light patina.


Famous tone. 



Don't spend over half a grand on a sonic guess of new Paistes that will look exactly like these ones after a few months' play.