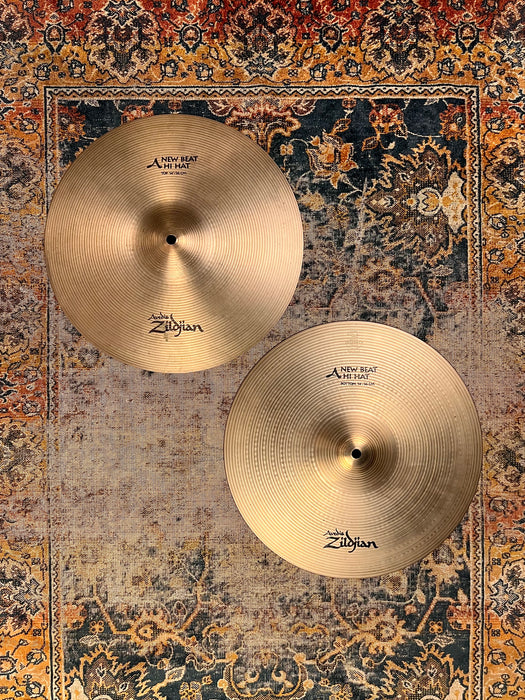 CLEAN CRISP SEMI-DARK Zildjian 14" NEW BEAT Hihats 1056 1442 g
Original price
$249.99
-
Original price
$249.99
Here's an easy one! This pair is fantastic. Very tight but still dark sounding - darker than most New Beats. 


No need to go $430 deep on a new pair of Zildjian New Beats for a guess at what they sound like.  


Check out these gorgeous clean and crisp beauties that are wonderfully dark and articulate.  


1056 and 1442 grams give them that famous New Beat Thinner Top Heavy Bottom philosophy.


This particular pair is VERY TIGHT and CRISP sounding and cut superbly however what makes this pair stand out is they have a subtle semi-darkness and a great focused dry attack. 


Super articulate when closed, open them a bit for a supreme FAT tone. Wide-open they deliver a massive, cutting slosh. 


Zildjian New Beats: the industry standard of Hihats, the most recorded hats in history.


As clean looking and they sound. No need to spend $430 Save your money without sacrificing tone.


No issues. Light golden patina focuses them beautifully. Overall very clean! 


Perfect for anything.