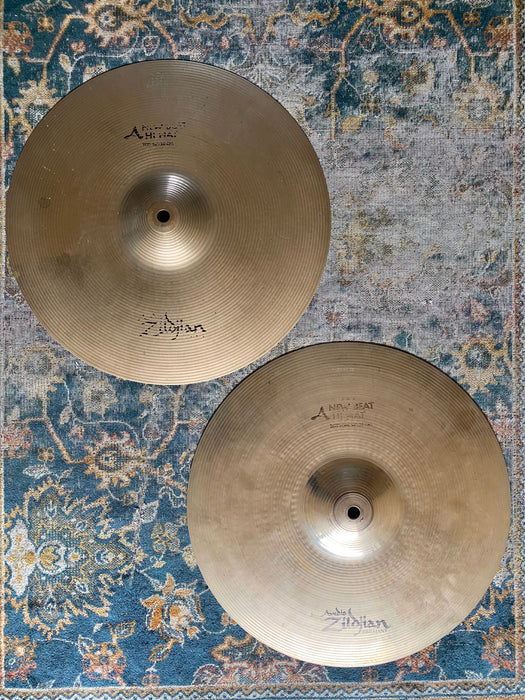 CRISP DARKER BRILLIANT Zildjian New Beat Hihats 14" 1076 1358 g SHIMMERING
Original price
$229.99
-
Original price
$229.99
Here's a pair of no longer made Zildjians! 


SHIMMERING Brilliant Finish Zildjian New Beat 14" Hihats that are in great shape.


They sound like Excalibur being removed from the stone.  "SHHHHHHING!!!"  They actually are like a cousin to the 80s Brilliant K Hihats.


This pair is one of the CLEANEST sounding sets of New Beats you'll hear - compliments of that Brilliant Finish.  


Weighing in at lovely 1076 grams and 1358 grams, these particular 14s" offer an incredibly CRISP tone that has a wonderful lDARKNESS to them. That's the Brilliant Finish talking!  It gives these 14s" a darker tone. 


These New Beats actually sound like they have one foot in Paiste land and one foot in 80s Zildjian K land. They're dark and have that 80s K shimmer to them. 


Dark. Crisp. Cutting. Clean with a fantastic shimmer and one hell of a great CHICK.


No issues. Great shape.  Great 2-decade old patina has mellowed them. 



Modern New Beats sounding nothing like this Shimmering pair.