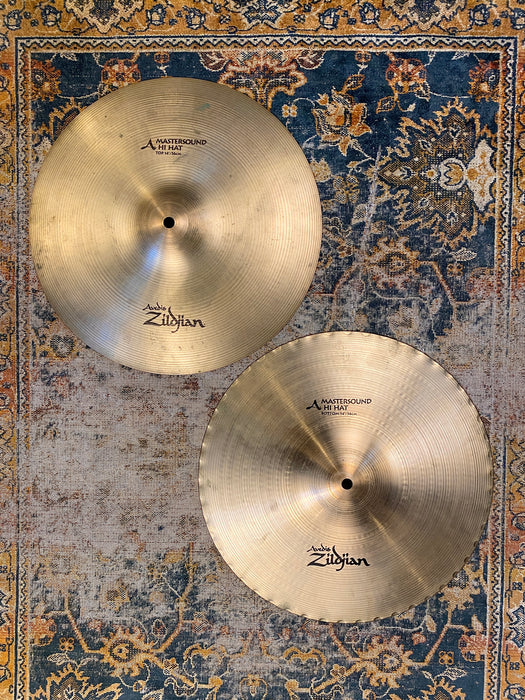 CLEAN CRISP Zildjian MASTERSOUND 14" Hihats 1135 1478 g Don't $460?
Original price
$249.99
-
Original price
$249.99
Say you want that fastidiously CLEAN, bone-crunching CHICK that top-of-the-line Zildjian Mastersounds offer.


But you don't want to shell out $460


What's a soul to do?


Not to worry!! I have you covered! 


Check out these UBER clean and crisp sounding 14" Zildjian Mastersounds, and save a ton of money!! 


No need to sacrifice tone. This pair is very tight and clean sounding - more than most.



At a lovely 

1135

 and 

1478 

grams

, these Zildjians supply an ultra-crisp and cutting, clean and bright tone. They almost seem to have an ounce of Paiste Signature Sound Edge to them.  That's the vibe.


Of course, they have the famous scalloped bottom cymbal WITH the raw, unlathed outer half inch for absolutely fantastic CHICK when played with your foot.


Tight, clean focused, bright - but some darkness in there too, and cutting tone without being harsh.  Terrific projection.


Fantastic-sounding Zildjians that can be used for any style of music.  Great for medium to loud settings.



No issues.  Light patina.  $460??  There's no need.