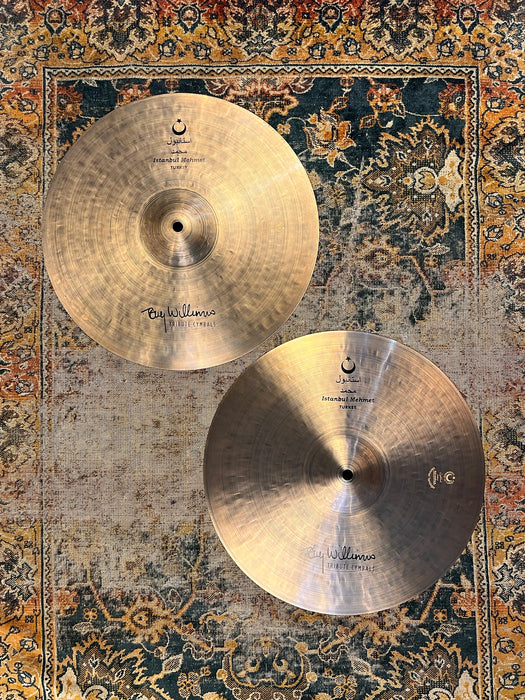 RARE Istanbul Mehmet TONY WILLIAMS Hihats 15" 1152 1316 g IMMACULATE
Original price
$639.99
-
Original price
$639.99
These are some of the finest and rarest, handmade Hihats you will hear, as they should be, considering they are celebrating one of the greatest drummers who ever lived. 


Istanbul spared no expense in the research and craftsmanship of these gorgeous Tony Williams 15s" - all of it with the blessing of Tony's wife, Colleen Williams.


Gorgeous factory patina gives this Series a bluish hue, deep hammering throughout. Some hand-hammered Hi-Hats can be overly complex, what is immediately noticeable about this pair is how smooth they are with a subtle shadow of complexity. 


Weighing in at 1152 and 1316 grams, they offer plenty of CHICK tone and have no problem projecting when called for - Tony did, after all, play 2Bs and Black Dot Heads. 


But they remain very smooth and articulate at low volume settings.  


And being the the very rare 15s", they're lower pitched, darker and have a generous playing field.  
Sound amazing from jazz to funk/fusion to rock. 


Dark, medium low pitched, overall focused with a broad dynamic range. 


Immaculate condition. Some of the nicest hihats you will ever hear and as versatile as the man who inspired them.