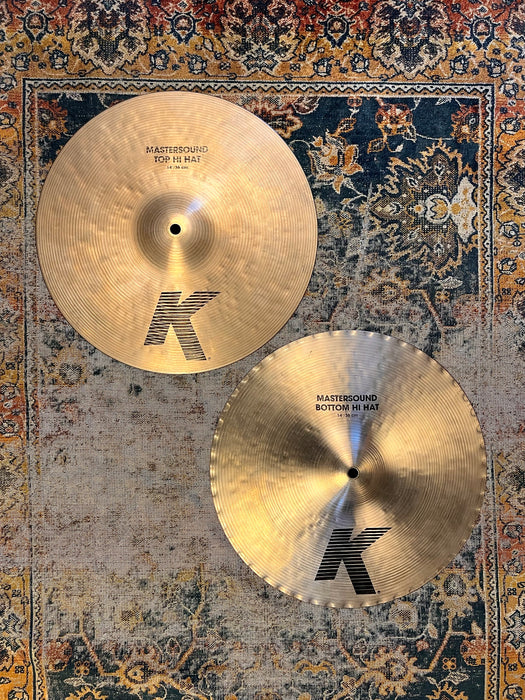 EARLY Zildjian K MASTERSOUND 14" Hihats 1192 1369 g CLEAN LOOK + TONE
Original price
$379.99
-
Original price
$379.99
You hardly ever see these today - the EARLIER K Zildjian MASTERSOUND Hihats in great shape! 


They're from the first few years of production.  


These beauties are 24 years old and have the 90s style K logos and Craftsmanship.  I have found the earlier ones to be warmer sounding than the later models. 
Very CLEAN, CRISP sounding with the added warmth of the top-of-the-line K series.  Warmer and darker sounding than the regular Matersound hihats and A Customs. 


Famous bone-crunching CHICK of Zildjians's Mastersound rippled bottom hihat - and that edge is RAW too, that's where Zildjian gets one - up on a Paiste.  The raw edge is a great idea. 


1192 and 1369 grams supply plenty of cut and projection - they almost sound like they have an ounce of PAISTE in them.  But they have the warmth that Paistes can only dream about. 


Great, crisp, and articulate stick and chick!  


Perfect for any genre, low to loud volumes. 


Warmer than the modern version. Very hard to actually find the Early ones today - the ones everyone used! 


Terrific condition for being 24 years old. No issues. Light patina. Sound amazing.