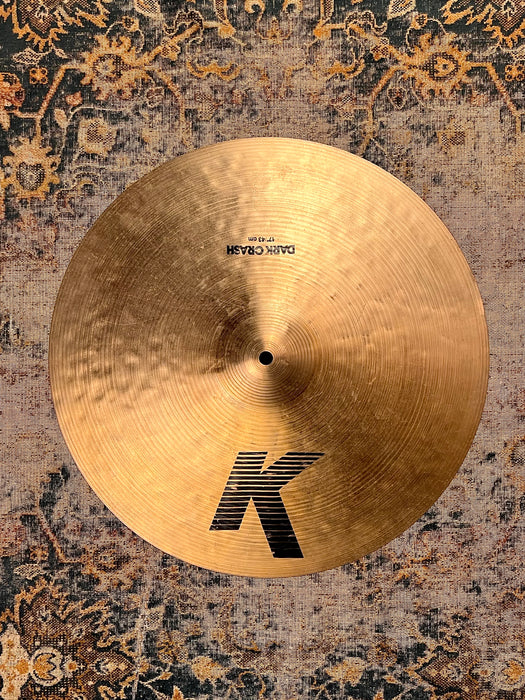 Fantastic Sounding Vintage Zildjian 1980s K DARK CRASH 17" 1213 g
Original price
$239.99
-
Original price
$239.99
Yes!!  The hard to find 80s Zildjian K 17" Dark Crash! Played by damn near everyone back in the day! 


This beautiful 17" harkens from the first DECADE when Zildjian re-introduced their famous K Series to America. 


The 80s Ks are some of the best cymbals Zildjian made - they are  warmer, darker and have a gorgeous glow to them that eludes modern Zildjians. 


And with this 17" Dark already aging  nearly 40 years, it's wonderfully warmed up and mellowed. 


1213 grams.  Semi-dark. Medium lower pitch. Punchy without clanking - still remains very warm with the famous 80s K tone! 
Use it for anything - this Dark Crash was ubiquitous among Zildjian endorsers of all genres. 


 Very clean. Slight wave on the edge but nothing that affects the tone or playability.  VERY clean, strong logos.  Especially for its age. 



The TONE!