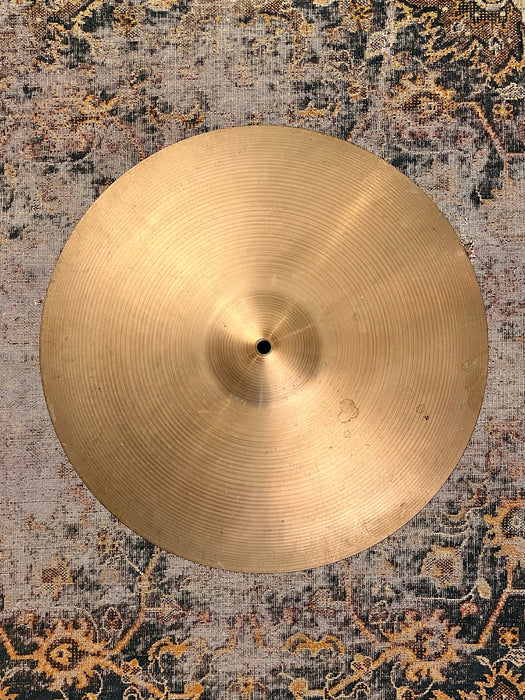 RARE Vintage Paiste 602 CRASH 16" 1216 g Smooth CLEAN FAST
Original price
$249.99
-
Original price
$249.99
Why the hell spend money on a big box store regular-ass 602??  That everyone can get?


Check out this RARE ORIGINAL PRE SERIAL Vintage Paiste 16" CRASH that's damn near possible to find!


Right out of the John Bonham era! The Real Deal! 



At 1216

 grams it plays like a Thin to Medium Thin and delivers a FULL and COMPLEX Paiste Crash tone - but it still has that famously CLEAN Paiste sound. 


THIS is the SOUND that put Paiste on the map in the 60s and 70s.  They quickly became "the other, serious choice!"


What's interesting about this specific 602 THIN CRASH is that the re-issues don't capture THIS Vintage 602 tone.  This cymbal is much more complex sounding than the re-issue and it has a much broader spread! It's not even close actually. This cymbal has much more character


Sounds like 1960s ROCK. 


Great shape. No issues. The terrific light patina that mellows it out beautifully! Not easy to find the 16s"! 



You can't "re-issue" a life lived.