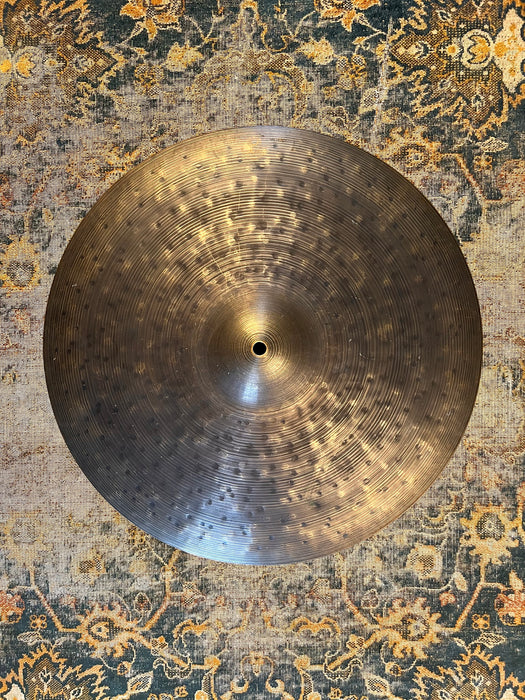 Bendable THIN Istanbul AGOP OM Crash 18" 1222 g Fantastic Cd
Original price
$299.99
-
Original price
$299.99
And you can hear this beauty too!! Don't guess at a stock photo at what your cymbal sounds like! That life sucks!! 


The famous Agop '05 Anniversary Cymbal kicked off the blue hues!  And with the help of Cindy Blackman, now we have the whole OM Series. This is one of their most iconic series too!


Opens very quickly has a complex splashy shimmer - especially for a Pre-Aged cymbal.  But that wash does indeed dissipate quickly.


Only 

1222 

grams makes this 18" easily bendable and remarkably responsive. 


Perfect FAST CRASH with a great blend of hand-hammered organic AGOP complexity and clean shimmer on top.


Main Crash (or Light Ride) for a smaller setup, Faster Crash for a larger setup. 


Terrific Condition with no issues. Logos purposely removed for a Vintage look that matches the Vintage tone.