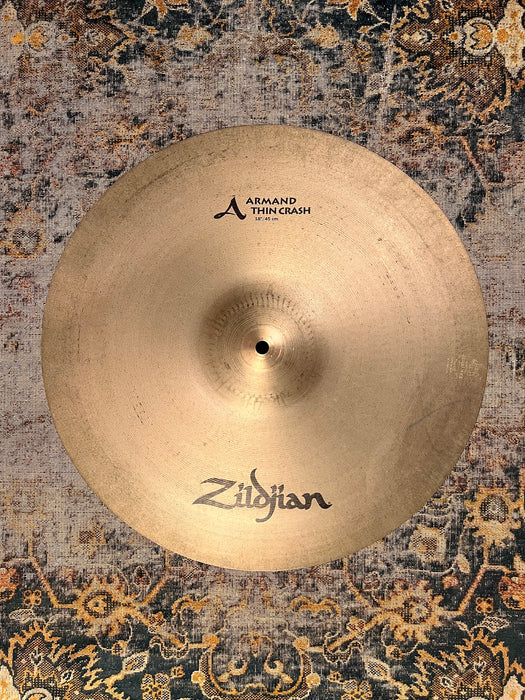 THIN Discontinued Zildjian ARMAND Thin Crash 18" 1287 g CLEAN SHIMMER
Original price
$249.99
-
Original price
$249.99
Here's a beautiful and bendable Zildjian crash cymbal that's been discontinued for at least a decade. 


Hand picked by an endorser. 


This one has a particular golden shimmer to it! It's warm but also sounds clear and clean. 


Discontinued Zildjian ARMAND 18" THIN CRASH that is in great condition. 


As many of you may recall, the Armand Series was produced with a throw-back 1960s Zildjian profile design.  The lathing is very fine.  


Weighing in at a Thin to Paper Thin 1287 grams, this Armand Thin Crash plays like a straight Thin 18" with a great glow.  


Semi-dark with a golden complexity. Edges are bendable and it's responsive.  Golden warm tone. Medium to quick decay!


That is this harder to find Armand Thin 18".


Great for very low to medium loud settings. Can be a Full Crash or Fast Crash.  



No issues.  Strong logos. Very nice 2 decade old patina that chills it out. Harder to find these days.