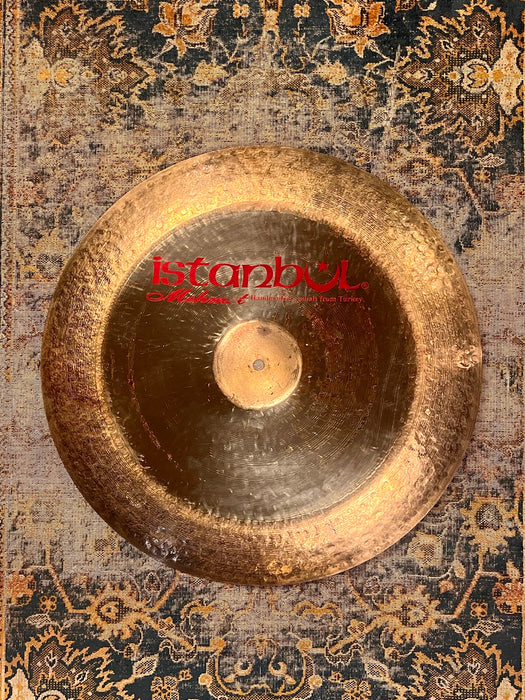 Wide Lip DARKER Shimmering ISTANBUL Mehmet China Swish 19" 1310 g Exotic COMPLEX
Original price
$229.99
-
Original price
$229.99
Fantastic sounding 19" Complex and exotic sounding China right here. This is what you wished Zildjian made. 


Absolutely gorgeous Brilliant with partial Raw/Brushed Flange Custom or possible Prototype 19" CHINA SWISH. 



And this beauty is THIN. Only 1310 

grams.



Check out the RED LOGO! I'm not exactly sure if this is a series, custom or a Prototype but it sounds amazing. 




Gloriously Complex fully lathed Brilliant Finish on top and most of the underside except the wide flanged lip has a stunning raw/lightly lathed handiwork.  


Hand Hammered throughout in the Old World style and that's exactly what gives it that beautiful dark complexity.


This unique 19" is exquisitely hand crafted and combines a wonderfully dark attack that opens quickly into brilliant shimmering wash but decays medium fast - like a Classic China. 



Mellow and warm when played lightly.  Medium low-pitched

 for a 19" and fast.


Can be used as a smaller alternate effects ride or add rivets and make it a Swish Knocker.


Has no problem cutting but is not a clanker! 


Kicks a Zildjian's ass. It's a 19" that's actually complex and exotic sounding. 



No issues. So clean you can shave in it. Perfect.