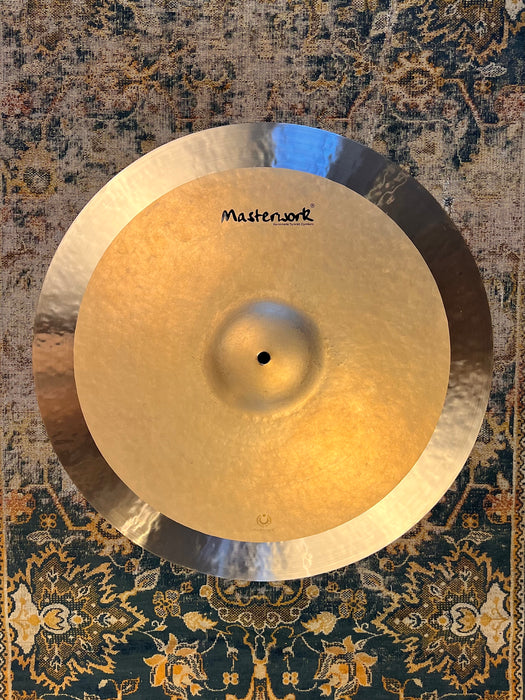 ULTRA THIN COMPLEX MASTERWORK THALLES 20" PAPER THIN RIDE 1338 g NEW
Original price
$269.99
-
Original price
$269.99
Well, this is one of the THINNEST 20s" you will ever see!! 


1338 grams. On a 20"! That would be thin on an 18". 


One of the lushest and most responsive cymbals you will find, a ladybug could use this for hand percussion. 


As you can see the inner 16" of this Hand Hammered Masterwork beauty is unlathed and has a raw, sandblasted style finish while the outer 4" have super fine traditional style lathing. 


One of the most bendable cymbals you will come across, this gorgeous 20" has a dark, airy, and almost SPLASHY  vibe to it - which is a miracle on a larger cymbal. 


No big company makes anything like this. 


This 20" opens very, very quickly and decays quickly as well for its larger size. Mesmerizing with mallets, brushes, beautiful when played with your hands, and obviously sounds incredible with a stick and recorded. 


You will not find a head-turner like this from any big company.  


Immaculate and a blast to play.  Very responsive  Very musical!