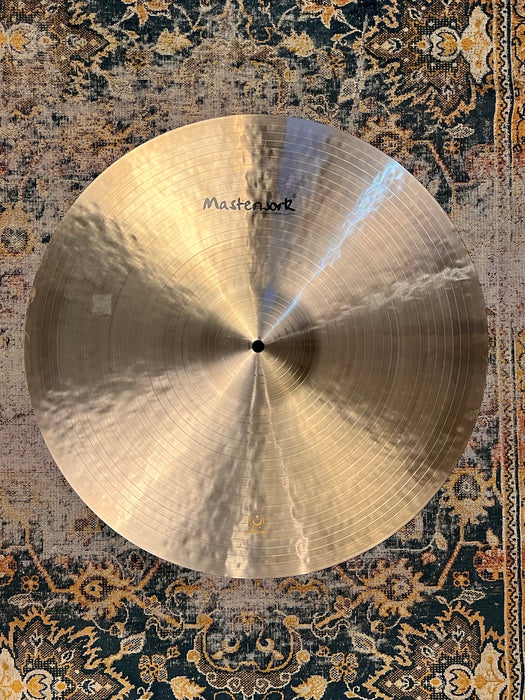 GLOWING Masterwork JAZZ MASTER 20" Paper Thin Crash Ride 1428 g
Original price
$259.99
-
Original price
$259.99
This cymbal is INSANELY warm and easily bendable!  You can easily crash it with just your thumb. 


If you like wobbly dark, ULTRA WARM Glowing cymbals with a hint of warm complexity, then this Hand Hammered beauty is a dream come true. 


Glowing tone, dark, lush, and incredibly responsive. 


ONLY 1428 grams, very bendable Masterwork Jazz Master 20" Paper Thin Crash or Crash Ride. So thin it has a light splashiness to it. 


If a bee lands on this thing it sets off the most luscious, glowing rumble.  


Incredibly warm and lush and as a 20" it remains controlled in volume. 


Extremely classy sounding with an inimitable glow. 


This 20" can be a big Paper Thin to Thin Crash, or with a light touch, a stunning Paper Thin Ride. Hell, it can even be used for percussion rigs.


The Jazz Masters series is famous for its warm and alluring tone, and this glorious 20" is exactly the reason why. 


New condition. Amazing for low to medium loud volumes. Recording. And definitely hand percussion. 


One of the nicest truly Light 20s" you will hear.