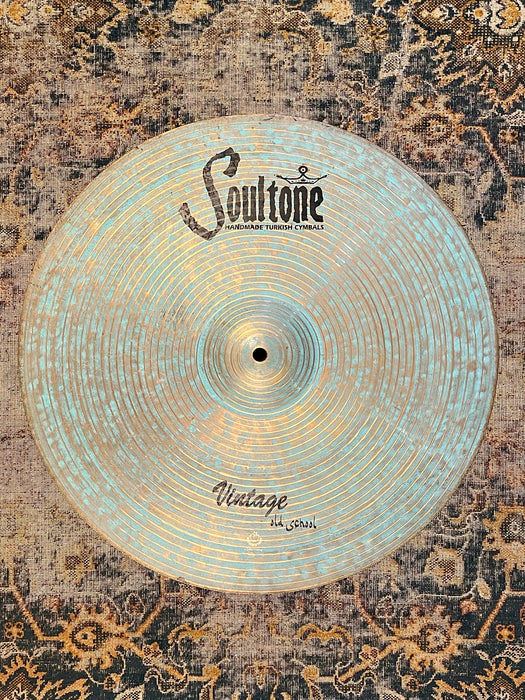 DRY Pre Aged Hand Hammered Soultone Crash 18" 1433 g
Original price
$199.99
-
Original price
$199.99
This is a truly DRY CRASH. Have a listen.  And it doubles as a magnificent smaller 18" Light Ride too. 


Amazing looking Factory Pre-Aged Hand Hammered Turkish Soultone 18" Crash. 


Have a listen! 


Low profile gives it a very dark and lower pitched tone while that unique GREEN factory patina creates a very dry attack that opens up quickly and dissipates very quickly as well.


One of the driest crash cymbals you will come across. It hits and quits! 


At 1433 grams the edges are slightly bendable and it plays like a Thin to Medium Thin Crash but very fast.  


With a tone so dry this can easily be a straight up Dry Ride - and the lower pitch makes it sound bigger than an 18" but it is much more responsive than a 20". 


A definite standout on the kit.



Immaculate shape with factory patina. Not easy to find where you can actually hear one of these!