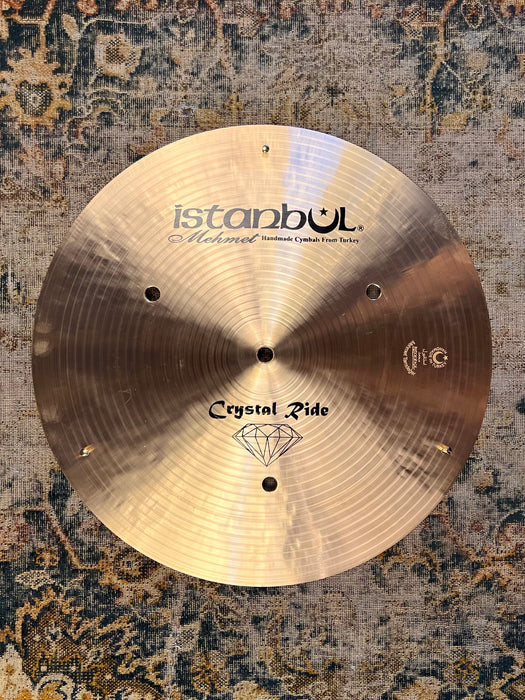 RARE SMOOTH Istanbul Mehmet Crystal Flat Ride Sizzle 15" 1447 g IMMACULATE
Original price
$239.99
-
Original price
$239.99
I have only seen three other of these cymbals. 


The Istanbul CRYSTAL FLAT RIDE SIZZLE! 


Unique, chimelike ultra-smooth stick attack that remains quick and controlled.


Outfitted with three factory brass rivets that deliver a subtle, light sizzle effect. Three factory holes that dry the washout a pinch. 



1447 

Grams gives this rare 15" a fantastic stick definition. Very responsive and quick attack with a light rain of rivets. 


This is a perfect small controlled mellow ride OR unique effect cymbal. 


Absolutely magnificent in the studio - totally secret weapon! 


Very quick response, tight and controlled overall.


Immaculate condition. No one has these and it's a killer sounding rare, musical cymbal that's a lot of fun to explore!