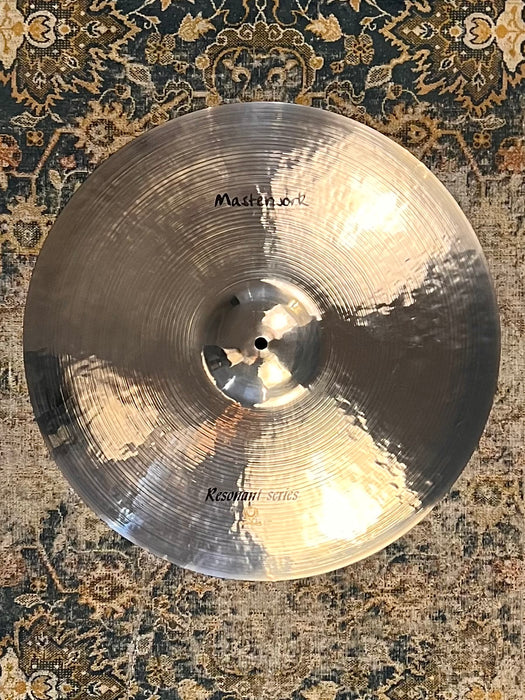 ULTRA PAPER THIN BRILLIANT Masterwork Crash Ride 20" Only 1526 g NEW
Original price
$249.99
-
Original price
$249.99
Here's one of my favorite cymbals! Nothing exists like this out there.


Take an Original Zildjian K Custom Ride. Now shave off 75% of its weight and turn it into a Paper Thin 20". 


Sound too good to be true? I thought so too, but here we are.


It's an ULTRA paper-thin Brilliant Finish 20"!  Multi-Application Cymbal. Crash or Super Light Ride. 


Weighing in at a flyweight 1526 grams (that would be thin for a 19") this 20" PaperThin Crash RIDE bends like my morals on a Saturday night.


Insanely responsive - easily can be used as a mellow Crash on a hand percussion setup.


Very responsive delivers a subtle shimmering stick attack followed by a light and airy wash that evaporates quickly. The brilliant finish adds a gorgeous shimmer. The edges blur and wobble beautifully. 


Crash on it for an insanely lush paper thin crash tone that blooms quickly and then dissipates very fast - especially for a larger 20" cymbal.  


Ultra-thin Light Ride, paper-thin, wobbly crash that's bends with ease.  Hand percussion accoutrement. This is a unique 20" and it can occupy many positions on a drumset.  


Now add the subtle dark shimmer of a Brilliant Finish. 
No one has anything like this.


Perfect for very low to medium volume settings and recording.



Immaculate. Only played for the video.