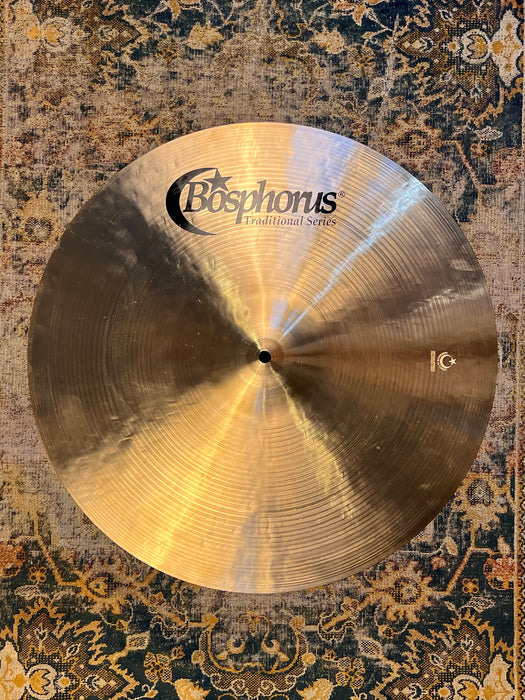 PERFECT LIGHT AIRY Bosphorus TRADITIONAL THIN Ride 20" ONLY 1580 g Crash
Original price
$299.99
-
Original price
$299.99
Here's a hard to find gem! A factory "THIN RIDE" Traditional. Glowing, light and airy and papery - crashable! 


This fully lathed, beautifully Hand Hammered 20" has light and airy, percolating glow to it. And it's in Immaculate Condition.  


Have a look. And no need to guess….have a listen!


As promised, weighing in at a THIN 1580 grams, this Bosphorus plays like a great lightly complex Paper Thin Ride - LIGHT, responsive, broad spread with a glowing papery-whispy tone that emanates from each strike. 


The edges are easily bendable and it has a glowing wash. 


An incredible super LIGHT Crash Ride or Left Side Ride. The tone is exceptionally warm, organic, complex with that inimitable Bosphorus smoothness.  At a stunning 1580 grams - CRASH away!!  


Rivets will be a great addition, if you're so inclined.


Perfect for very low to medium loud volumes.  Comes alive with a light whisper and roars when crashed upon.  


Fantastic under the mic as well. 


Immaculate condition. Only played for the video.  



A gorgeous, glowing hand crafted beauty that is hard to find especially where you can HEAR IT.