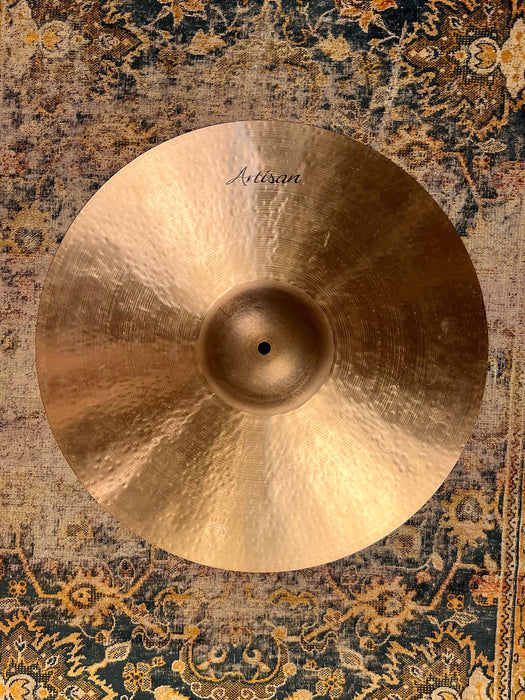 LUSH Dark Sabian ARTISAN RAW BELL 19" CRASH 1614 g IMMACULATE
Original price
$399.99
-
Original price
$399.99
One of the nicest straight up big, full, truly DARK CRASHES you'll find….or not find because hardly anyone actually has this cymbal in real life where you can HEAR it.


And it's in the rare 19" size!


This isn't some beat-ass drop ship guessing game here at Hazelshould. Have a listen to everything so you can buy with confidence.


Unbelievably thin and lusciously dark, Sabian Artisan Raw Bell Crash in the hard to find 19" size. Comes with the bag and paperwork included. Including happiness!


At only 1614 grams this flagship Sabian opens with the lightest mallet glance. Full blossom wash that is so compellingly dark it makes the sun reconsidering shining.


Raw bell gives it ample cutting ability - which is beautiful on such a thin cymbal. Being the generous 19" size it doubles as a gorgeous Light Ride for recording and mellow gigs.


Sabian poured all their cymbalsmithing knowledge into this series, and it shows!



One of the nicest Dark Crash cymbals there is.