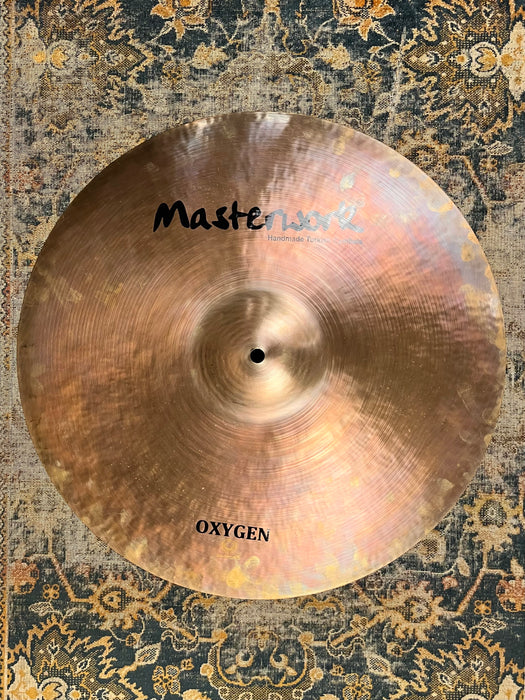 PRE AGED PAPER THIN DARK Masterwork 21" Ride Crash 1632 g PERFECT
Original price
$279.99
-
Original price
$279.99
Here's a stunning, very lush and VERY DARK, smooth 21"  that is exquisitely Hand Hammered. Have a listen.  The edges bend with ease. 


It's only 1632 grams. That would be thin on a 19". This is a 21"!  Perfect very Light Ride or a huge 21" Dark Crash. 


Gorgeous lightly complex but smooth, paper thin 21". 


Glorious swell as a crash. 


Hand Hammered Masterwork Pre Aged Indigo Hue Oxygen Series 21" in Immaculate Condition!  


The craftsmanship on this one is gorgeous - mesmerizing blue/Indigo hue - similar to an Agop OM but actually thinner and smoother than the OM.  


Crashes with with the utmost ease. Like a huge, buttery, dark 21" Crash - but not overbearing - it opens very quickly and decays quickly as well. 


Nothing like this 21" in a big box store. 


Light and subtle ride with a hint of smokiness to it. 


Amazing with brushes or even hand percussion - it's that thin and responsive.  


Bendable edges wobble all over when struck. Amazing with mallets.  Perfect from a whisper to a large dark crash roar!


Dark. Complex.  Smooth with a smoky wash. A versatile 21" that sounds like nothing from a big company. 


Immaculate shape.