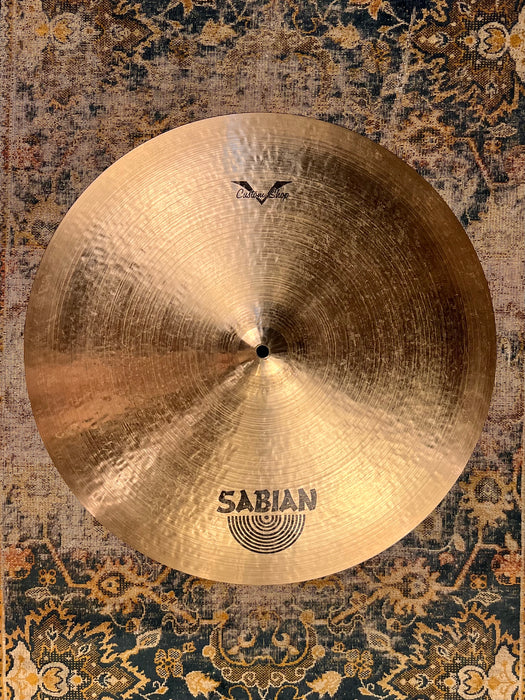 UNIQUE Sabian CUSTOM VAULT PROTOTYPE MINI BELL 20" 1649 g LIGHT AIRY Complex
Original price
$379.99
-
Original price
$379.99
Here's a One-of-a-Kind PROTOTYPE that you won't find anywhere else! Hell it's a light and controlled Mini Bell too!  You never see a cymbal 

like this!


Unique Sabian Custom Shop Vault 20" MINI BELL PROTOTYPE  HHX in fantastic condition.


Sounds like a Sabian HH Carl Allen Signature Mini Bell had a tryst with an HHX. That's a steamy night!


At only 1649 grams this Custom Shop Sabian Prototype 20" is extremely thin, light and airy sounding while the smaller Mini Cup Bell design beefs up the definition and controls the overtones - and that's a lovely thing on such a thin 20".


Warm with a smooth and semi-bright, airy tone that still captures all the complexity of the Hand Hammered HHX series - and it's a bit mellower and focused.


Perfect for very low to medium loud volumes. An amazing Light Ride or Left Side Light Complex Ride. Sounds killer!



No issues. Light patina. Fantastic condition.  You won't find this in a big box store. Play something unique!  And do it for less money than a regular HHX.