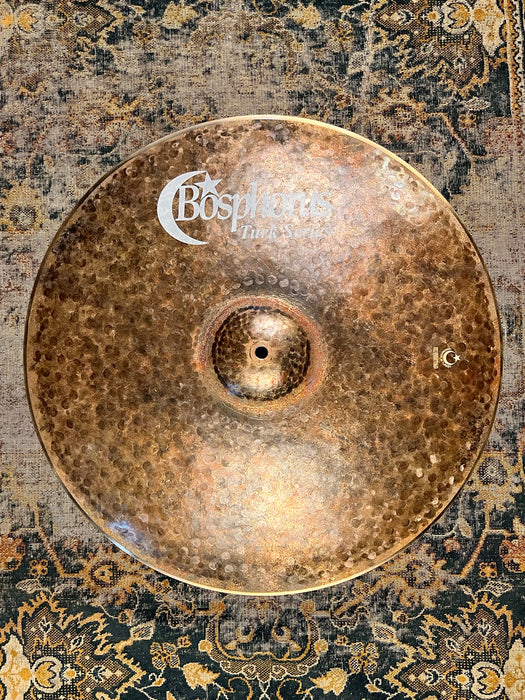 Dark DRY Controlled BOSPHORUS 20" TURK THIN Ride 1650 g IMMACULATE
Original price
$299.99
-
Original price
$299.99
Here's a harder-to-find 20" Turk "THIN" that is a delicious cocktail of dark and dry mixed with a faster attack and gorgeous crashability.   


Instantly recognizable, famously RAW, unlathed, heavily Hand Hammered earthen copper/gold/sienna appearance, the outer half-inch is lathed golden.  Bosphorus Factory Turk 20" THIN Ride in immaculate condition. 

These cymbals are renowned for their dry, dark, smoky organic tone, and this hand-made 20" brings the great reputation to life.


Only 

1650 

grams.  Thin to Paper Thin weight with plenty of tension to yield great attack. Lower profile and surprisingly solid bell, exotic, dark, brooding, organic, and definitely crashable. 


Being the hard to find factory THIN this unlathed Bosphorus has a faster response and quicker decay than most 20s I've encountered. 


Unbelievably great crash cymbal - can be a stand alone crash with such a thin weight.  


Perfect main ride for low to medium volume gigs, or the ultimate Left Side Crash Ride.  A joy to record.  


You create the voice, but this cymbal is the vocal cord.  And it's the Factory "THIN."
 


No issues. Perfect.