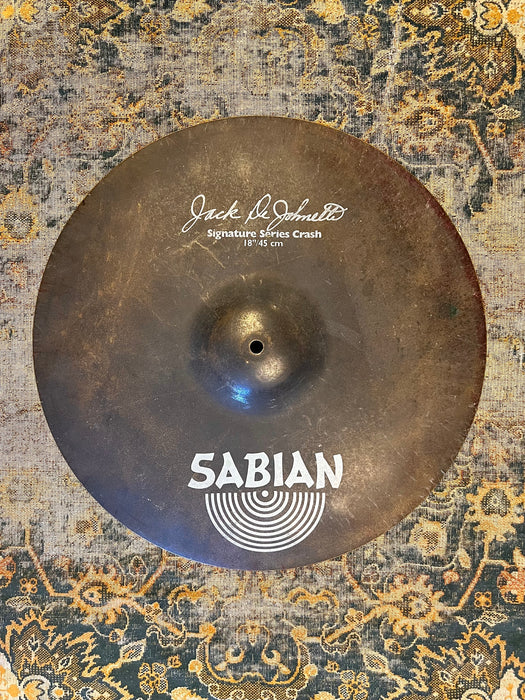 Ultra Dry Rare Sabian Original Jack DeJohnette CRASH 18" 1656 g CLEAN
Original price
$369.99
-
Original price
$369.99
The driest crash ever made?   Quite possibly! 
Jack DeJohnette has been the inspiration behind many great cymbal lines - Oh, yes - and of course there's been his musical career that spans half a century too. 


One would expect a unique player to have a unique voice, and that is exactly the case with Jack DeJohnette and this Original Signature Series 18" Crash. 


Yes, that's right. This is the CRASH (but it makes one hell of a great 18" Dry Ride obviously.)


Raw, unlathed, un-hammered, and un-apologetic, this 18" offers a supremely DRY attack and definition and is truly inspiring to play. Great instruments have a way of pushing you and that nudge can be felt in this original Series Sabian. 


The rounded-over bell is as solid as the strong white logos. 


As dry a crash as you will ever hear. Hell, as dry a ride as you will ever hear too!  


This cymbal was hard to come by, even when it was being produced. This one is in fantastic condition, no company makes anything like this raw unlathed beauty today. 


Nothing like it. Collectible. Inspiring. A blast to play and explore.