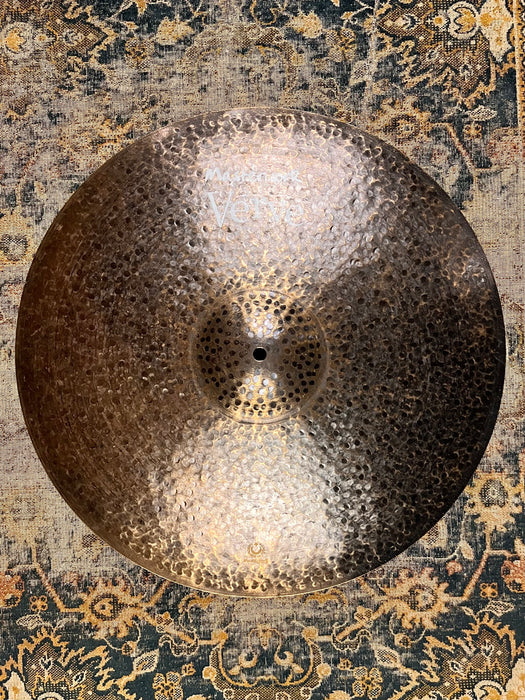 Brushed 1/2 Lathe Masterwork Thin Light Ride Crash 20" 1674 g MINT Complex
Original price
$249.99
-
Original price
$249.99
Check out this stunning, lush and dark, smoky Thin Light 20"'that is exquisitely Hand Hammered. 


Blue top. Gold underside. 


Gorgeous, complex and organic Thin 20" that plays like it's 70 years old.  Glorious swell as a crash. Beautiful quick decay too.  


Light and smoky as a Ride with a beautiful subtle complexity! 


The craftsmanship on this Hand Hammered Masterwork is gorgeous - it has an unlathed Factory Pre Aged deep indigo brushed finish on top with a golden, fully lathed finish on the underside. 


Have a listen! 


Crashes with ease. Like a large Thin Dark 20" Crash - but semi-dry, organic and complex - it opens very quickly and decays quickly as well. 


Beautiful light and subtle ride with a hint of dryness to it. Overall medium low in pitch with a Dry Complex vibe. 


Only 1647 grams - so responsive just a swipe opens this gorgeous indigo/gold 20" up.


Thinner than a Zildjian K Cons Thin or Bounce Ride. 


Amazing with mallets.  Perfect from a whisper to a large dark crash roar!


Dark. Complex. Organic with a smoky wash. Fairly fast. 


Immaculate shape.  A killer cymbal at this price.