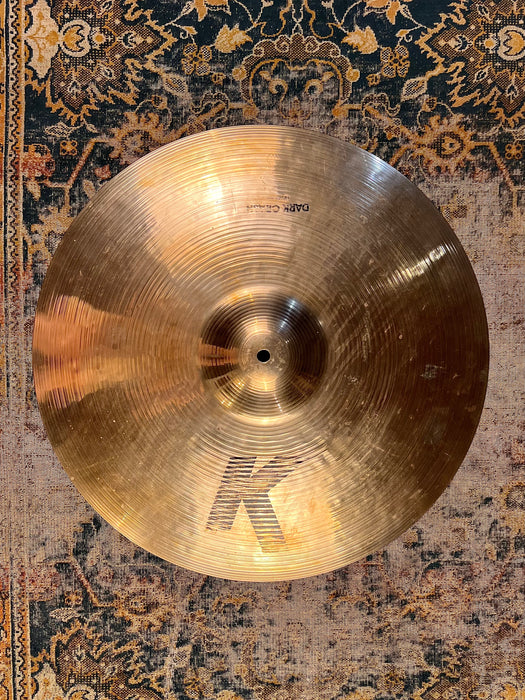 RARE Vintage Zildjian 1980s K 19" DARK CRASH BRILLIANT 1671 g Clean DARK
Original price
$369.99
-
Original price
$369.99
The elusive. The Famous. 1980s K Zildjian BRILLIANT FINISH 19" DARK CRASH at 1671 grams.


As many a cymbalholic knows, THIS is that magical era of Zildjian K - a few years after Zildjian reintroduced the illustrious series but this time made in U.S.A. The Brilliants debuted and with their ultra lush, super dark shimmering tone, they made a cannonball-sized splash into the drum world.


Although they excelled at it, these were not "just jazz" cymbals. Many of the pop and session greats used these Brilliant Ks not just in the studio but in amplified settings.


And you can hear the reason why: it's dark but CUTS. And it's remarkably lush and FULL.


The bell is rounded over and very solid - it can cut a mix nicely!


Hard to imagine this "Dark Crash" is almost 40 years old.  It's extremely clean. No issues.  



Not easy to find a Brilliant K Dark from the halcyon 80s days.  Especially not this clean and in the 19".