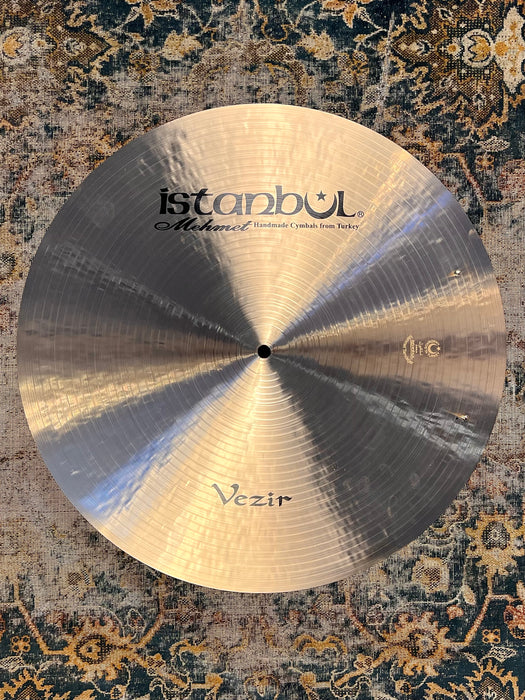 ULTRA DARK CONTROL LOW ISTANBUL MEHMET 19" VEZIR FLAT SIZZLE 1707 g
Original price
$289.99
-
Original price
$289.99
This is one of the darkest, most beautiful controlled Flat Rides I've heard. These things are very hard to find. 


And this is the Goldilocks 19" too! In a Factory Sizzle. 


This is one of my favorite Sleeper Cymbals out there because no big company offers a Flat Ride like this today. Not even Agop offers the Vezir. 


As you may know, the absence of a Bell reigns in a cymbal's overtones and volume, and that is exactly the case of this two-dimensional wonder. Where this Vezir separates from the pack is the darkness and low brooding-ness of it - but it does still remain focused, and that is not an easy combination to find.


Add the light glow of 2 factory brass rivets and you have an incredible cymbal. 


Golden lathed Traditional Style top, gorgeous, blackened, copper, Turk style underside - which dries out and beefs up the definition on this Flat.



1707 

grams. Thin to a Medium Thin constitution.


The 19" size gives it more control than a lather 20" and it has a faster response.  Dark snd low with a light afterglow.


Immaculate condition. Throughout the decades, there have been many famous Flat Rides, but I've never heard one this dark.