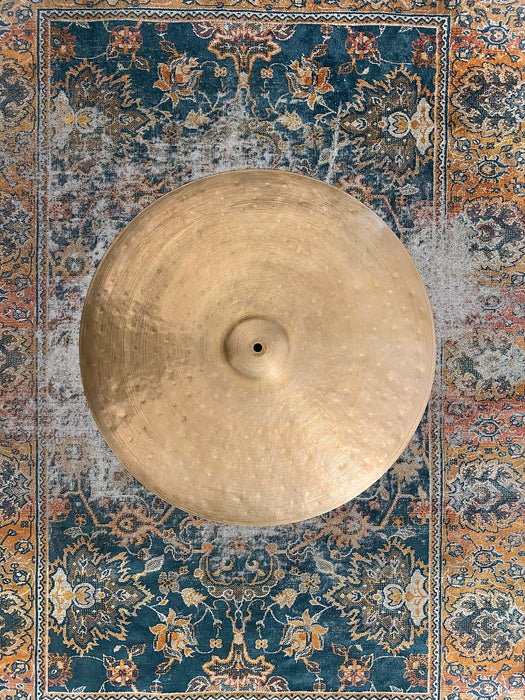 ULTRA LIGHT COMPLEX Borba STEEP Ride 20" 1740 g PERFECT
Original price
$499.99
-
Original price
$499.99
What I love about these Borba cymbals is that they unapologetically know who they are - it's clear they're handmade by one guy with a purpose and vision in mind.


I have had the pleasure of coming across a few of these Borba cymbals and they absolutely blow me away. Both visually and sonically. 


This Paper Thin STEEP RIDE is ultra complex and has easily bendable edges.  


Look at the pictures.  Take a Paiste Traditional….now shave off 400 grams, give it a smaller flattened bell, and CURVE the profile down - steep the hell out of it - almost PANG - like, and then give it a factory dark golden pre-aged patina and add a cup of Vintage Zildjian Istanbul K. 


That's the vibe of this hand-made beauty! 


The edges wobble with the lightest breeze. It's extremely responsive at low volumes.  Even very low volumes.  


There's not a big cymbal company out there that makes a beauty like this.  It's on the BILL STEWART Zildjian K Custom DRY COMPLEX RIDE world. That's where it lives. 


ONLY 1740 grams makes it Paper Thin. And that's how it plays. 


Very complex. Very broad spread. A hint of dryness in the attack. Exceptionally responsive and crashable. 


An amazing Main Light Ride or the perfect foil to a warm Dark Ride. 


Immaculate condition, an incredible piece. 


Looks part Paiste Traditional part Istanbul K.