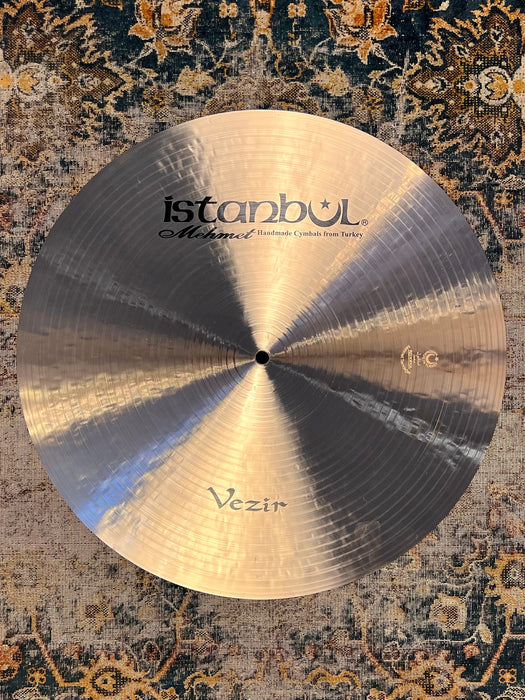 SUPER DARK Controlled Low ISTANBUL MEHMET 19" VEZIR FLAT 1744 g PERFECT
Original price
$279.99
-
Original price
$279.99
This is one of the darkest, most beautiful controlled Flat Rides I've heard. These things are very hard to find. 


And this is the Goldilocks 19" size too! 


This is one of my favorite Sleeper Cymbals out there because no big company offers a Flat Ride like this today.


As you may know, the absence of a Bell reigns in a cymbal's overtones and volume, and that is exactly the case of this two-dimensional wonder. Where this Vezir separates from the pack is the darkness and low brooding-ness of it - but it does still remain focused, and that is not an easy combination to find.


Golden lathed Traditional Style top, gorgeous, blackened, copper, Turk style underside - which dries out and beefs up the definition on this Flat.


1744 grams. Thin to a Medium Thin constitution.


The 19" size gives it more control than a larger 20" and it has a faster response.  Dark and low with a light afterglow.


Immaculate condition. Throughout the decades, there have been many famous Flat Rides, but I've never heard one this dark.