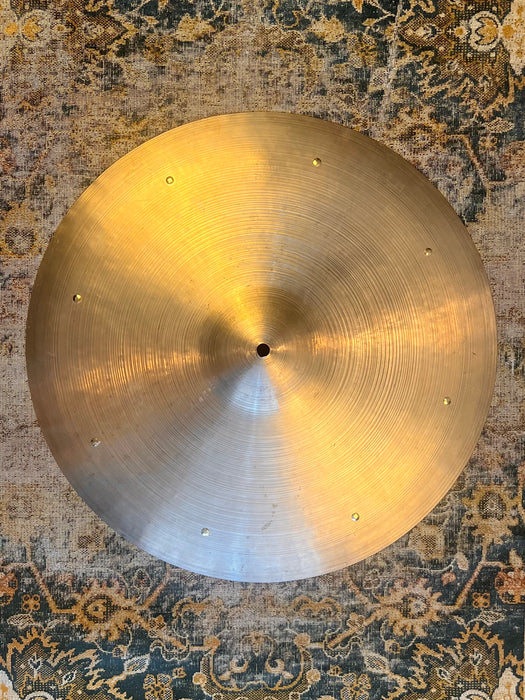 Rare Ultra Complex 19" Vintage Zildjian 1960s Hand Hammered SIZZLE Ride 1774 g ALL 8 RIVETS
Original price
$349.99
-
Original price
$349.99
Here's a unique Zildiian - it's a 19" and it sounds like no 1960s Zildjian I've ever come across.


Complex and hard to find 19" Vintage 1960s Zildjian Hand Hammered SIZZLE RIDE with all 8 rivets installed - the vintage configuration.


In addition to its rarer 19" size, what makes this particular 1774 gram 60s Zildjian stand out is the very steep taper at the edge which lends a noticeably broader spread and more complex tone - a bit of a Bill Stewart complex vibe but in a 19".


Early 1960s Hand Hammering that gives it a glorious complexity modern Zildjians lack.  


The high end is much more present and gives off a light airiness. Combine that with all 8 brass rivets dancing at the edge and you have a gorgeous Light Main Ride or perfect Left Side Crash Ride Sizzle.


Unbelievably clean, especially for a well over half century old Zildjian.  Light golden patina matches the light airiness.



No issues. A standout 60 year old Hand Hammered 19".