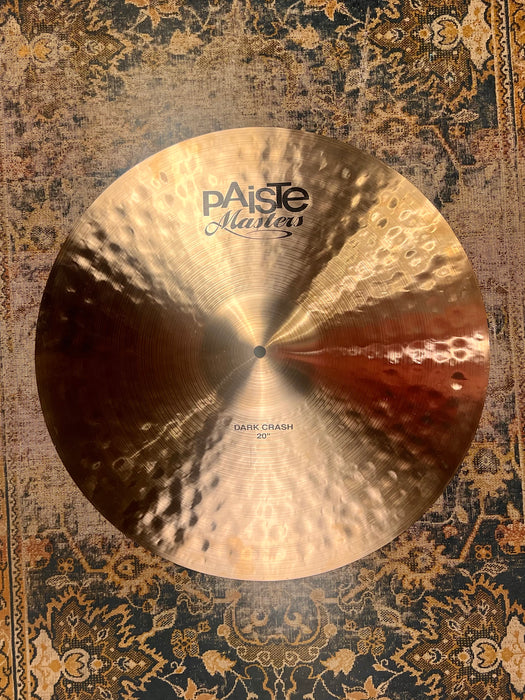 PAPER Thin Complex Paiste MASTERS Dark Crash 20" 1798 g AMAZING CLEAN
Original price
$399.99
-
Original price
$399.99
Here's a gorgeous Paper Thin Paiste that's in Amazing Condition. And it's hard to find one of these where you can actually listen to it before you buy - and that's a great thing because each of these is unique.


And this is the THINNEST one of these I've seen.  


Posted for your pleasure is this perfect condition, BIG, Thin Paiste MASTERS Series DARK CRASH that is in the generous-sized 20".  


Big. Dark.  Complex. Robust.  Full with a glorious organic Hand Hammered wash. 


Weighing in at a wonderfully thin 1798 grams, this 20" blends darkness, responsiveness and a hand hammered complexity making for one versatile 20".


Easily crashable. Opens quickly with a bold attack for a thinner cymbal, decays medium quickly as well compliments of the thinner weight. 


With a light touch this Paiste Masters makes for a beautiful Light Complex Ride.


Comes alive with the lightest roll of a mallet.  


This Dark Crash can occupy many locations on a kit. It goes from mellow to full and robust.  


Amazing condition. No need to spend full pop on a guess and what your cymbal will sound like. 


This 1798 gram one is amazing. Guaranteed.