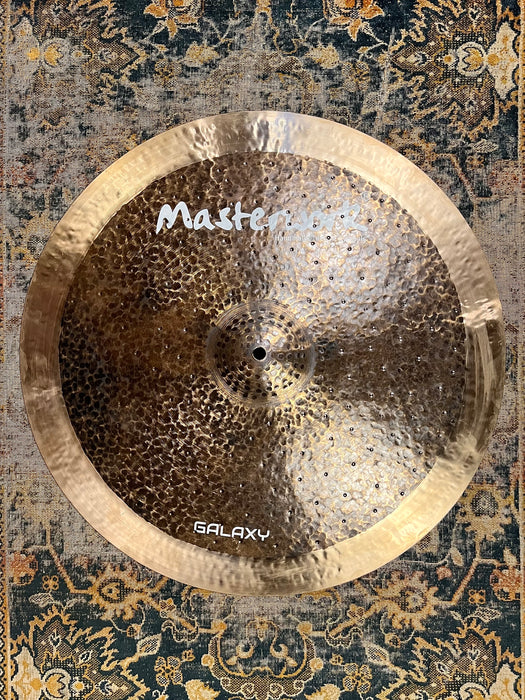 Super COMPLEX 1/2 Lathe Masterwork PAPER THIN 21" Crash Ride 1834 g Brushed
Original price
$269.99
-
Original price
$269.99
This is one of Masterwork's most COMPLEX and airy cymbals. Have a listen. It's light and easily bendable!


Makes a fantastic Huge Crash or Very Light Complex Ride.


Gloriously wavy, raw and Hand Hammered surface with a glowing band of lathed glory at the edge.  


And look at the handiwork that went into this thing. There's a ton of hand hammering on this beast.


Most of the playing surface is brushed and unlathed or very lightly lathed and heavily hand hammered, giving it a slightly DRY attack, while the outer 2" are fully lathed and give added complexity when shouldered. The underside is fully lathed adding gorgeous, glowing complexity and warm wash!


Only 1834 grams.  


The overall vibe is like an ISTANBUL SIG or VEZIR RIDE but much thinner with a dry and complex tone and quick decay.


Very complex and organic. Broad spread. Remarkably responsive at low volumes but crashes into a broad roar!


With a light touch this 21" makes a terrific slightly dry light ride or crash ride. I know, I know, I wouldn't believe it either but it is true. This 21" is both a beautiful dry complex paper thin ride and a massive Dark Crash.  It all depends on your setup.  


Great for very low to louder volumes.



Immaculate with no issues. Gorgeous looking and sounding.