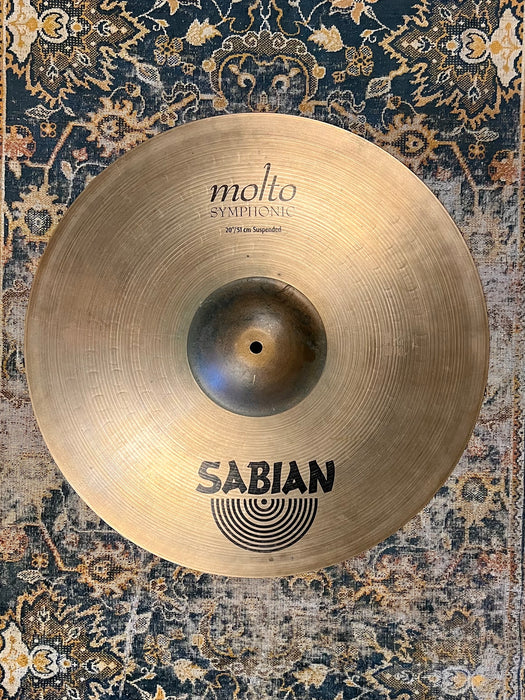 Rare Dark Smooth Sabian MOLTO 20" Multi Application Crash Ride 1873 g
Original price
$269.99
-
Original price
$269.99
I love this one - it's one of my favorite cymbals I have - and they're very hard to find.  It covers a lot of bases. And these Sound Controls are $600 new, if you can even find one.


Have a listen to this beauty!


Very dark. Low pitched. Great chime-like stick attack with a controlled wash - compliments of the famous Sound Control edge.


 Easily crashable, a very dark and mellow 20" BUT…


With a piercing Raw Bell. It's amazing how well it cuts for such a dark and smooth cymbal.


Very rare 1873 gram Sabian MOLTO Symphonic Suspended Sound Control.


A gorgeous Multi Application 20". 


Orchestras don't play crap! And this is a shining example of that.


Opens up with a light touch, crash on it for a lush 20" Dark Crash that has a very smooth decay.



No issues. Light golden patina. Beautiful looking and sounding Sound Control. And it's very hard to find these.