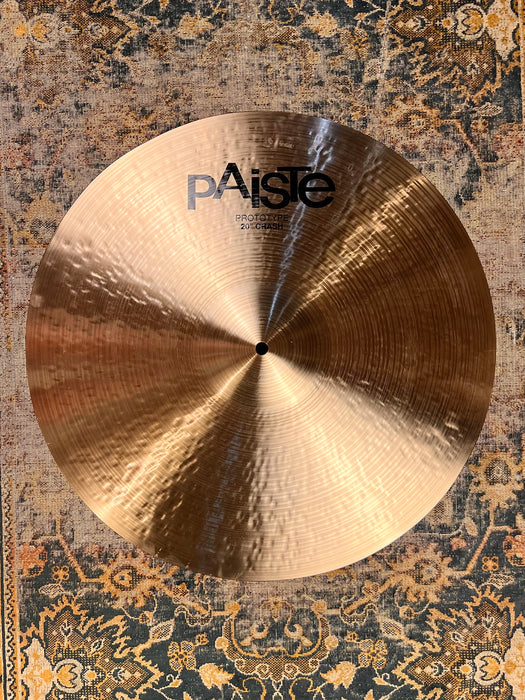 Glorious Smooth FULL Paiste PROTOTYPE 602 Masters 20" CRASH 1879 g IMMACULATE
Original price
$379.99
-
Original price
$379.99
The Hazelshould philosophy: Just because it's not in the catalog doesn't mean you can't have it.


A very SWEET sounding 20" PROTOTYPE Paiste 602 meets Masters Factory Stamped "CRASH" in Immaculate Condition.  


Hooray!  Who doesn't love that story! And at only 1879 grams - it's Thin but has a lush fullness to it too. 


Have a listen! 


Rife with beautiful deep 602 style hammering, this one-off Prototype combines semi-dark overtones with a unique sweetness. 


It has the hallmarks of a 602 but I would throw a pinch of Masters Series in there as well. 


Has that CLEAN Paiste fullness when crashed upon, slow it down for a golden warm, mellow tone that billows out in softer settings.


The beauty of this unique 20" is that it makes for a glorious Light Warm 20" Ride as well. As a matter of fact, this could easily be your Main Ride for mellower settings.  


It combines dark, warm, smooth and clean. And it sucks that this is the only Prototype because it should be a catalog model! It's glorious! 


Rides beautifully. Crashes magnificently. A one-stop-shopping Paiste Prototype in immaculate condition!


Not your regular big box store Paiste….a stunning one-off!