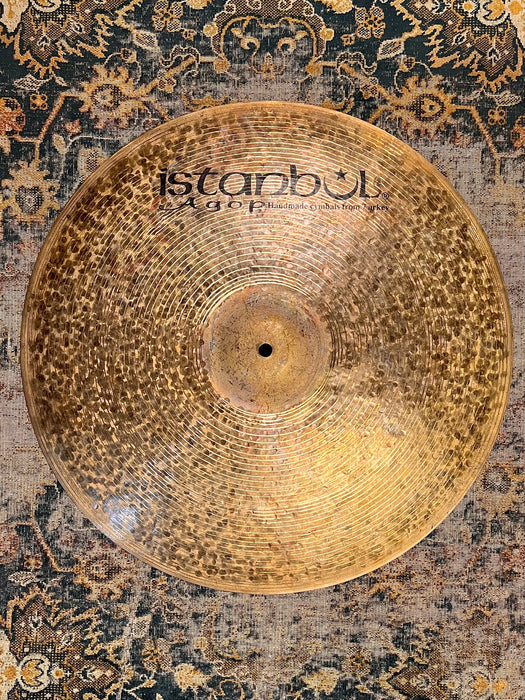 RARE UNIQUE Istanbul AGOP HIGH BELL PROTOTYPE Signature Ride 20" 1881 g
Original price
$499.99
-
Original price
$499.99
Here's a unique ISTANBUL AGOP PROTOTYPE!


It's like an Agop Signature Ride but with a Raw High Bell.


And Factory BLACK INK!


Highly collectible. Highly playable.


Why spend full pop on a regular Agop Signature when you can have something truly special. A one-of-a-kind AGOP.


Ultra Rare Istanbul AGOP 20" Prototype in perfect shape.  


1881 grams. Slightly bendable edges. Super light and complex but with CONTROL- I believe this is actually a Mini Cup bell on a Signature - style Ride. That's the vibe and that's what I've been told by the great Agop in the Sky!


Plays like a Goldilocks blend of an Agop Sig and a Lenny White EPOCH Ride.


Semi-dry, complex. Smoky. Very organic tone. Light and airy but controlled. Crashable.  Light bounciness but with the feel of a 60 year old cymbal.  


Definitely not in the catalog. One-off-Prototype.



Amazing shape. Collectible. You won't find this beauty at a big box store! Hang onto it and it will only increase in value.