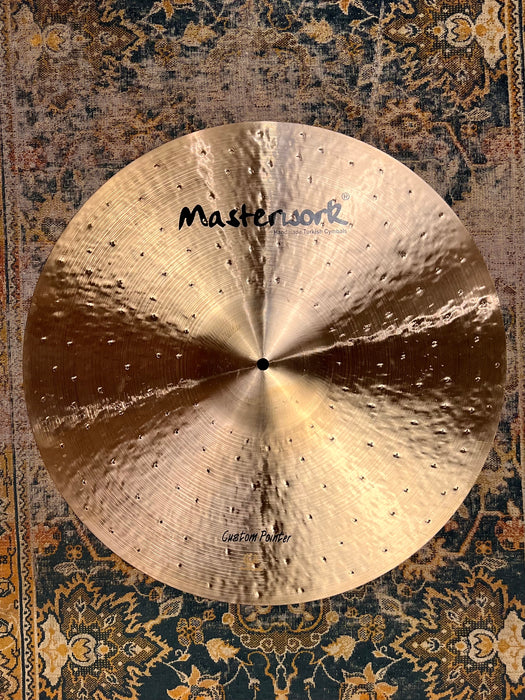 THIN Deep Hammered Masterwork 22" PAPER THIN CRASH RIDE 1912 g Light Complex
Original price
$279.99
-
Original price
$279.99
Here's a beautiful looking and sounding 22" with extra deep ball peen style hammering. Light and papery sounding with a complexity - but it still has a smoothness.


Edges bend easily!  Very deep and lush! 


And it's pretty damn thin at 1912 grams.  On a 22". That would be thin on a 20". 


The super DEEP hammering is reminiscent of a K Custom Organic. The deeper hammering gives this beauty a bit more complexity. 


That combined with the golden, smooth, fine lathing makes this Masterwork both complex and warm and lush. 


Opens quickly and decays quickly as well for its larger size.  Mesmerizing with mallets, brushes and obviously sounds incredible with a stick and recorded.


Light, airy, papery whispy with a golden shimmer.  Crash on it for a wide and broad spread that decays medium fast.  
Enormous Dark Crash or super fine Ultra Light Ride with a light smokiness. 
 

You will not find a head-turner like this from any big company.  


Immaculate and a blast to play.  Very musical!