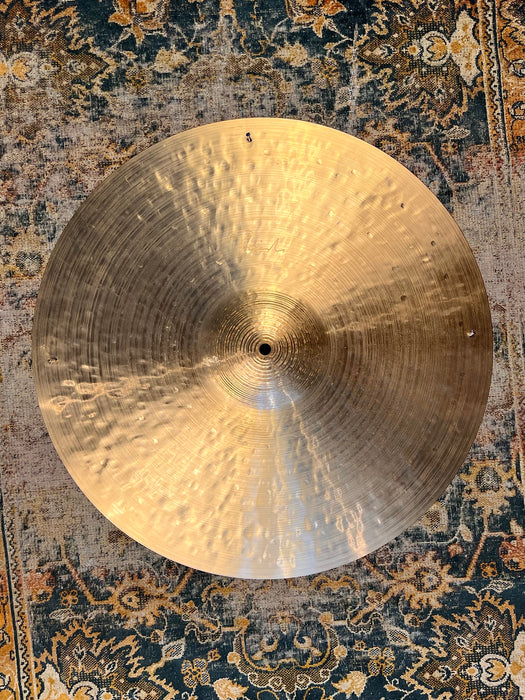 SIGNED Toomas Paiste ETCHED LOGO Traditional LIGHT RIDE 20" 1932 g CLEAN
Original price
$649.99
-
Original price
$649.99
Here's a very special, highly collectible cymbal:


Early Original ETCHED LOGO Paiste 20" Traditional LIGHT RIDE signed by TOOMAS PAISTE "Good Vibrations" under the bell. Incredible piece. 


In addition to being christened by Mr. Paiste himself (RIP) this Early Etched Logo 20" is DARKER, warmer, and a bit more complex than the modern version.  That's why these Etched Logo Traditionals are sought after - the hammering is deeper and they're more organic sounding.  


1932 grams. 3 rivets offer the lightest sizzle touch. Perfect blend of stick definition and warmth. 25 years of aging has been good to it. Mellowed.  
Very warm and organic sounding with a fantastic stick attack for a Light Sizzle. 


 Dark. Semi-complex but still with control. Easily crashable.  Gorgeous 3 brass rivet sizzle that extends this light, warm wash beautifully. Subtle. Glowing.


Low to medium volumes.  Amazing under the mic.


Perfect shape. Autographed by Toomas Paiste. Playable. Very Collectible. Beautiful.