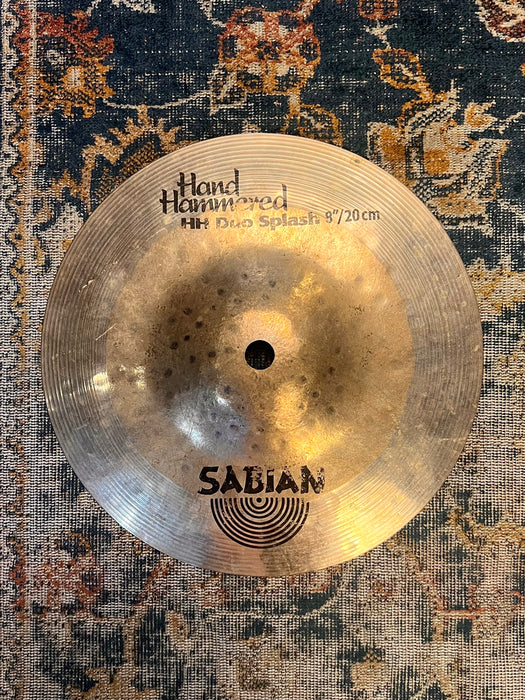 RARE Sabian DUO HH Splash 8" ONLY 194 g CLEAN Brilliant
Original price
$119.99
-
Original price
$119.99
Here's a hard to find gem! Sabian doesn't even offer this anymore.  It's long been out of the catalog! 


But that doesn't mean you can't have one!! 


Check out this gorgeous, top of the line Sabian HH DUO 8" SPLASH that in a resplendent Brilliant Finish and in terrific shape.  


Being the famous DUO, the inner 6" are unlathed and the outer 2" are lathed!  


All 8" are heavily Hand Hammered throughout in the classic, telltale HH fashion.  It's pretty amazing!  It looks just like the Duo Ride but in an 8" splash. 


And the outer ring sports a Brilliant Finish. 


194 grams. Slightly bendable edges. 


Very quick splash tone. Super fast decay. 


Fairly dark with a light complexity.  Extremely responsive.  Medium low in pitch. Brilliant finish shimmer. 


Perfect for accents and punches. 


Great shape. Very hard to find and you can actually HEAR this one - it's not just a stock photo.