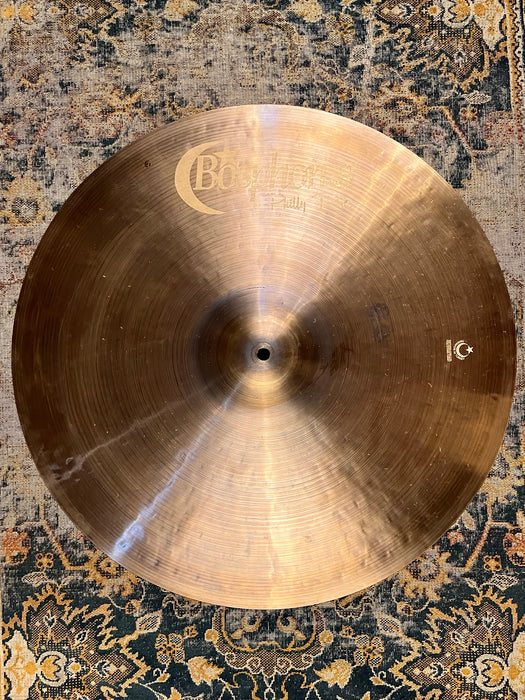 Light Papery Bosphorus PHILLY Ride 21" Only 1970 g Mellow MINT
Original price
$399.99
-
Original price
$399.99
Here's a glorious sounding thin, light and airy Hard to Find Bosphorus!


A perfect 1970 grams! Great stick attack with a beautiful, mellow wash. 


Exquisitely hand-crafted Bosphorus PHILLY RIDE 21" in perfect condition. 
Unique Factory pre-aged SLATE BLUE Finish. Tell tale rippled Hand Hammering on the plain of this beauty.  Beautiful rounded bell rises high off the plain and supplies a light crashable tone and yields a touch of body. 


A Goldilocks 1970 grams.  Plays Thin or even Paper Thin - comes alive with the lightest touch of a stick or brush. 


It's refined and for such a thin cymbal it's controlled and the factory pre-aging process MELLOWS this 21" PHILLY magnificently.


Smooth, light papery-almost glassy tone that shimmers but still remains organic and naturally complex.


Edges blur beautifully. 
Listen to the Crash - warm with a light shimmer.  It's roars out but decays fairly fast with the hint of a one-rivet sizzle. 


Gold emblem. Immaculate.
An absolutely stunning, hard to find piece that works as a main ride, Left Side Crash Ride, or smooth Sizzle cymbal.