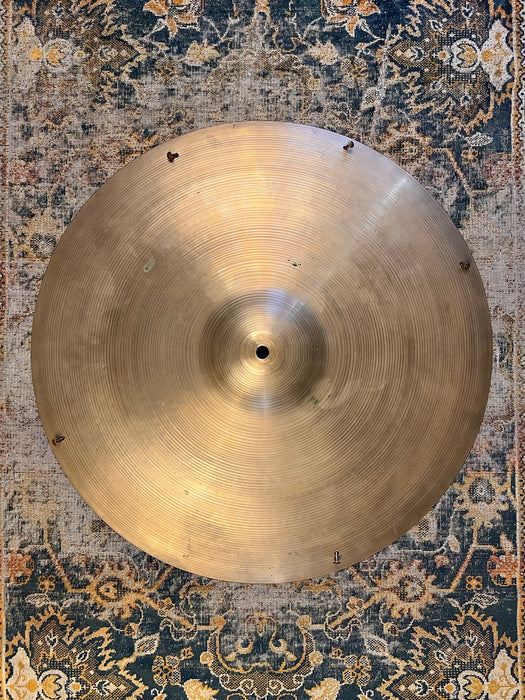 Light Complex Hand Hammered 1960s Vintage Zildjian 20" Sizzle Ride 2042 g
Original price
$369.99
-
Original price
$369.99
This is one of the nicest VINTAGE LIGHT SIZZLES your ears will hear. From the Early to Mid 1960s. 


And it's only

 2042

 

grams. A perfect Light Ride Sizzle. 
GLOWING, dark, mellow, ultra warm, smooth, light and airy, controlled, soft and delicate, great stick attack but still with a luscious Rivet sizzle.  



It's amazing, that I can guarantee.




Beautiful light Hand Hammered wavy surface - I believe this gem is from the Early 1960s before Zildjian really started mass producing. Someone at the factory showed it love. 


ONLY

 2042

 

grams - the perfect LIGHT RIDE SIZZLE.  Primed for 5 rivets and currently outfitted with all 5! Add or subtract to your liking but it sounds fantastic as is. 


Crashable. Strong bell. Extremely responsive even at low volumes. 


Plays like it was plucked off an Oscar Peterson recording from 1961.  


Great 60-year-old golden patina. No issues. Golden hue. 


Don't pay more for a big box store "Beautiful Baby Armand Ride".


This is the Real Deal. And it's one of the LIGHTEST sounding, smoothest ones you will hear. 


This is the Real Deal!