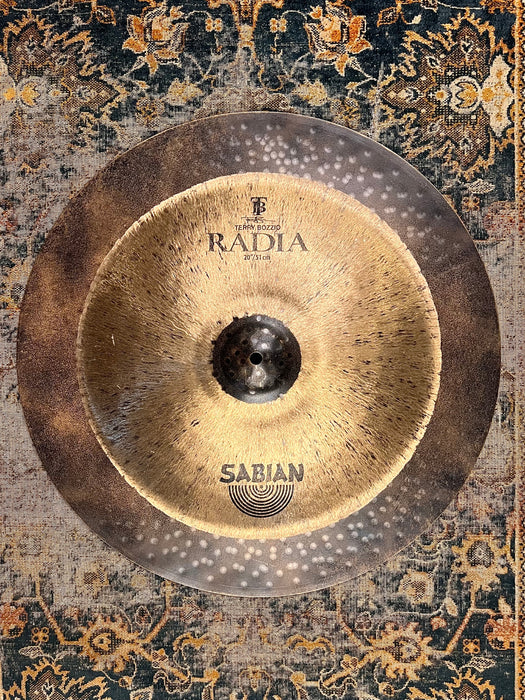 Rare Sabian RADIA CHINA SWISH PANG 20" 2079 g MINT
Original price
$429.99
-
Original price
$429.99
Such a fascinating cymbal - and you NEVER see these! 


A truly DRY china, like for real! Sabian RADIA China, or hell it could be a Swish or Pang. And it's the larger 20" size. 


Inspired by Terry Bozzio it comes as no surprise that everything about this cymbal is unique. Rounded over raw HH Hand Hammered bell that blends into this - who-knows-what-the-hell kind of vertical golden brushed lathing plain, and then the outer 2.5" go back to raw and unlathed but heavily Hand Hammered. 


And the flanged lip is like that of a Pang! I'll give it to Sabian- it's incredible that a large company made such a custom cymbal. 


At 2079 grams the end result is a unique sounding 20" that is both exotic and dry, can roar and yet dissipate quickly. Can pierce with a strike and then be a great alternate dry ride for a shuffle. 


Perfect for any genre - amazing for explorations but can also sit right in the middle of any gig.  


A mesmerizing cymbal that is a lot of fun to play. 



Perfect shape. Damn-near impossible to find.