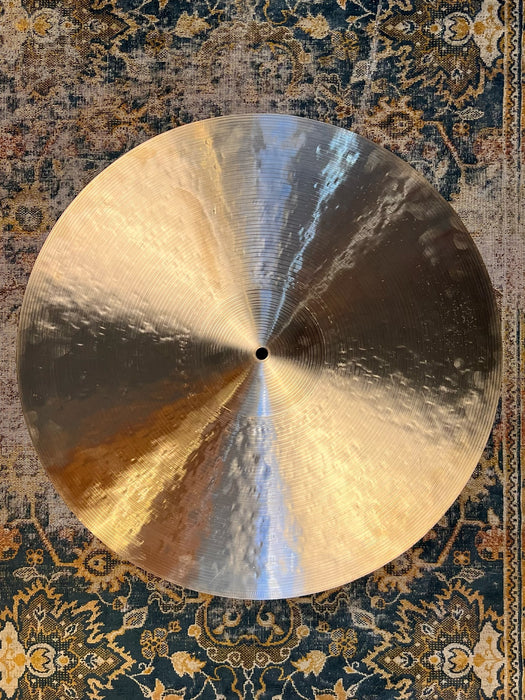 UNIQUE Dark Complex Mongiello PROTOTYPE 21" THIN Crash Ride 2118 g
Original price
$524.99
-
Original price
$524.99
It's a joy playing a hand-crafted, truly custom musical instrument. And with one swipe on this Mongiello Prototype Dark Complex 21", that joy is felt.  


This particular 21" one-off beauty marries dark and complex with a deep warmth on top and a slightly smoky wash. 


Have a listen!  


It opens up with the lightest touch and has a fairly quick decay for a 21". 

Gorgeous craftsmanship - Heavily Hand Hammered and fully lathed in a pattern reminiscent of the Istanbul Ks of yore. Stunning hammering encircles the bell and the profile is low, lending a darkness and brooding quality.  


Sounds like the bastard child of a Paiste Traditional 22" Light and an Istanbul Agop 30th Anniversary. 

At a thin 2118 grams this Prototype is unbelievably responsive - gorgeous swells with mallets or sticks, comes alive even with a brush stroke. 


Crash on it for billowing, deep and lush truly DARK Crash tone. 


 Make it the main Light Ride to build your sound around, alternate Left Side Ride or just a huge, Dark Crash that will get out of the way quickly. 


Whatever you decide, this cymbal is a blast to explore.  



Perfect. And Handcrafted!  Costs less than big box store cymbals. And there's  nothing like it.