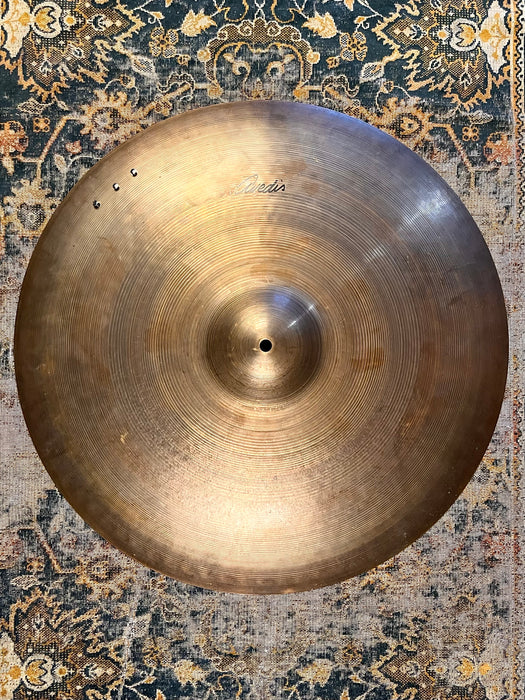 Semi DRY Super SMOOTH Zildjian AVEDIS 21" Ride Crash Ride Sizzle 2210 g MELLOW
Original price
$399.99
-
Original price
$399.99
Well damn!  This thing sounds amazing.


It's the perfect blend of dry, dark, smooth and crashable!  


And these are actually "out of stock" on the Zildjian website and with most dealers as well. Hell I don't think Zildjian will even make these anymore. 


But never fear!! I see the bat signal and I'm here to help! 


Zildjian really pulled off one hell of a great sounding 21" on this one. 


AVEDIS SERIES Zildjian 21" Ride or Crash Ride.  Certainly a Crashable Ride.


 And at 2210 grams it certainly plays thin! But somehow they managed to get a sweet and pronounced stick in this one. Have a listen!  



This

 21" has a terrific straight up stick definition that cuts through the wash. The pre-aged patina finish dries this Avedis out beautifully. Combine that with a fairly soft pliability and you have an incredible sounding Thin Semi Dry Crash Ride that is delectably smooth. 


It's that great and that simple. 


Three cluster rivets add a subtle sibilance to the wash but remain very controlled. (That's what cluster rivets do - they're more subtle.)  


Fantastic condition with absolutely no issues. Light natural patina over a factory patina. 


One of the nicest Avedis Series I've encountered. 


And they're hard to get today - I bet these even get discontinued.