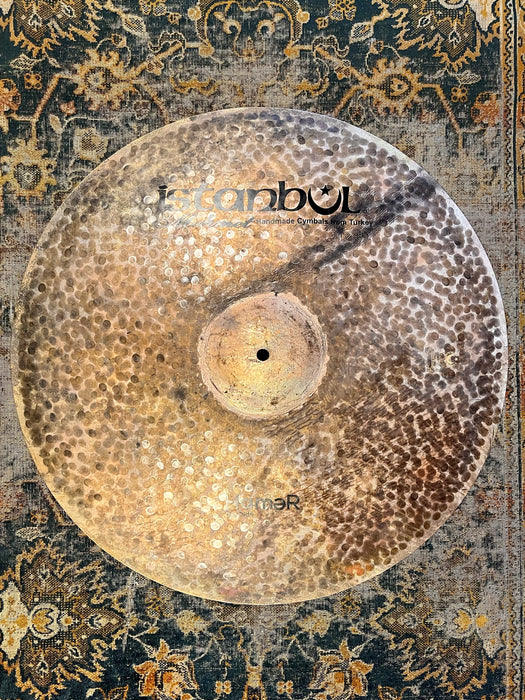 Complex Dark Istanbul Mehmet Hamer Dry Ride 22" 2278 g Immaculate TURK RAW
Original price
$349.99
-
Original price
$349.99
The confluence of dry, dark and complex! 


Imagine a 22" Turk Ride but THINNER and even more complex…


Awake from your dream, the day has arrived!!


Gorgeous K Custom-styled golf ball hammering gives this huge 22" just enough nastiness to have fun on a Saturday night without being overly trashy and an embarrassment to your relatives.


A beautiful 2278 grams makes this 22" Hamer Dry remarkably crashable. 


Unlathed, raw, and one of Istanbul's best offerings, and it's a total surprise because you never can find these! 


Hard to actually find, but so worth the search. And your search will include guessing - LISTEN to this exact cymbal. No guessing. This is it in all its glory! 


Stunning copper, sienna, rose, gold hues swirled about. 


Immaculate condition. Pound for pound one of the nicest dark complex 22s" you'll hear.