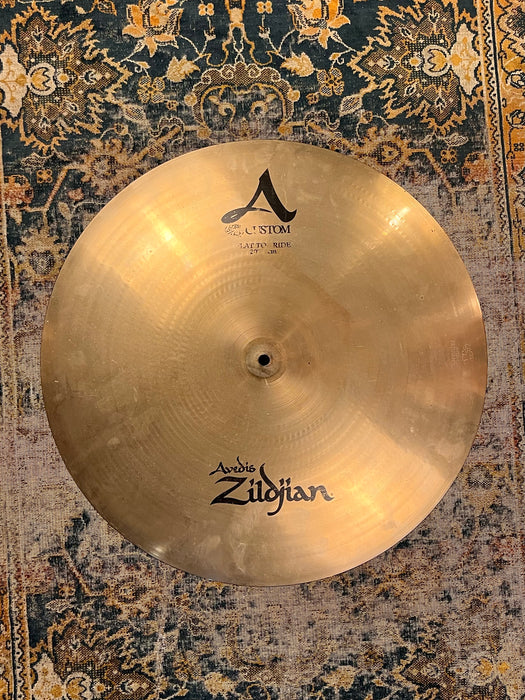 Discontinued Ultra Smooth GLASSY Zildjian 20" A CUSTOM FLAT RIDE 2296 g
Original price
$299.99
-
Original price
$299.99
This is a modern Zildjian standout that not that many people were aware of when it was produced.


The Zildjian A Custom 20" FLAT TOP RIDE!


Long gone the way of the dodo. And that's a shame because the combination of a Brilliant Finish on a Flat Ride is magnificent!


What I love about this rare cymbal is that for a Zildjian, it is very in-Zildjian! 


As many of you may know the absence of a bell gives the Flat Ride a very pronounced stick attack while the overtones and volume remain very controlled. 


And that is exactly the case with this two-dimensional wonder!  Add the dark, glassy shimmer of a Brilliant Finish and you have a glowing warm, very low pitched and smooth, DARK mellow ride with incredible stick attack.



2296 

grams gives it a pinpoint definition but makes it light-years from a Ping.  Much darker and subtle, very dynamic and musical.


This particular one has an exceptional glassy shimmer to it. 


Perfect for very low to medium loud volumes.  It makes an amazing main ride for mellow settings and a gorgeous alternate ride! 


No issues. Aged well with a light patina.  Overall very clean!  Aged and mellowed over 2 decades! 



Zildjian offered nothing like this tone today and they're hard to find!