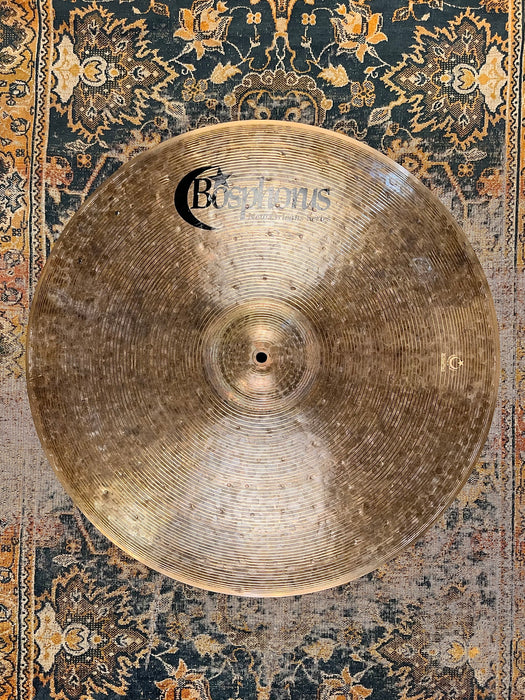 RARE Paper Thin Airy 23" Bosphorus New Orleans Ride Sizzle 2320 g IMMACULATE
Original price
$399.99
-
Original price
$399.99
Yes indeed. This is a 23"!  I've never even seen a 23" in this series before - hell I've only seen a few 23s" in life! 


To have a cymbal Series named after "New Orleans" is quite a bold statement. But, I have to give it to Bosphorus. This unique 23" 2320 gram beauty is indeed a fantastic tribute to the city's illustrious musical history. 


As you can see, this hand-hammered beauty is partially lathed with alternating gold and brown ribbons - similar to an Istanbul Agop Special Edition Ride, that's the vibe. 


What I love about this particular 23" is that its defining characteristics are LIGHT, AIRY and yet also CONTROLLED. 


You don't normally see such a paper-thin cymbal have a decent stick attack and still remain controlled and not wash out. But that is the brilliance of this particular Bosphorus.


Beautiful rounded over bell makes it crashable. Overall it has a slightly focused vibe while the hand-hammering and partial lathing keeps it organic and a bit complex.


At only 2320 grams, this thing opens up even with the light stroke of a mallet. Roars when you really crash upon it!


Perfect for quiet to medium loud settings. 


IMMACULATE CONDITION. A unique cymbal that sounds incredible too!