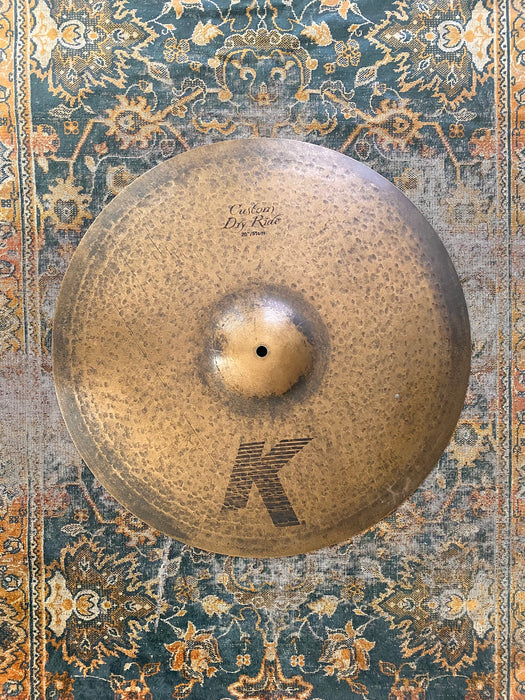 Ultra DRY 16 YR Aged Zildjian K Custom DRY RIDE 20" 2373 g
Original price
$299.99
-
Original price
$299.99
If you want a DRY K - well here you go!!! Very Jack DeJohnette vibe in this one! 


Don't guess at a stick photo. Have a listen to this one. 


Gorgeous older style DEEP hammering with a blackened patina around the bell and outer edge. Looks beautiful!! 


 It's 16 years old and it has aged and chilled exquisitely. 


This particular K is all about the stick attack. And the unique patina focuses it up even more. 


 Super raw looking and DARK with deep hammering.


Weighing in at a lovely 2373 grams this K Custom Dry Ride plays like a DRY Medium Thin to Medium Ride. 


It's actually on the Thin to Medium Thin weight as far as the series goes and is right around the Left Side Ride weight. 


As you can see, this K Custom is unlathed, raw, and heavily hammered. The bell is very strong.  It projects quite well and it slightly integrated. As you migrate down towards the plain, the cymbal opens up but still remains very, very articulate and DRY. 


Incredibly responsive at lower volumes but has absolutely no problem cutting through a mix.  


A beautiful truly dry 16 year old K.